4000 rubles per day and Evpatoria is yours: the city is among the popular destinations for caravanning in summer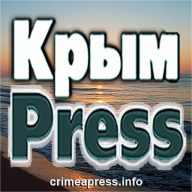 CrimeaPRESS reports:
Over the past two years, car tourism has been gaining popularity in Russia and around the world. Tourists purchase motorhomes and trailers to travel across several regions. They stop to rest in car camping. The vacation rental booking service TVIL.RU determined which destinations are the most popular for car travel. The list was compiled based on the data of bookings in car campings by tourists in the summer 2022 of the year.
Modern car campsites provide everything you need for a holiday: kitchen, barbecue, private beach, parking, food, hot water, shower. This is a great place to spend the night on long car trips. Moreover, it is inexpensive: accommodation per person in the high summer season is 350 rubles per day. Children up to 12 years old do 50% discount, and up to 4 years — free of charge. For parking you will need to pay 12 rubles , — note in the press service.
According to TVIL.RU statistics, tourists book campsites for rest in road trips for the summer from 2 to 13 nights and spend from 1.9 to 11, 5 thousand rubles per day. It is cheaper to relax in the city of Pryazha in Karelia, more expensive — in Evpatoria.
Top 10 destinations for caravanning:

Evpatoria — 3984 RUB / nights * Anapa — 7500 RUB / nights
Gagra – 2713 RUB / 12 nights
Kaliningrad — 3902 ₽ / 7 nights
Taganrog – 12 ₽ / nights
Baikalsk – 3867 ₽ / 10 nights
Bath room — 3867 ₽ / 3.5 nights Petrodvorets – 8500 ₽ / 3 nights
Yarn — 11500 ₽ / 2 nights
Ruza – 3902 ₽ / 3 nights
*Average nightly rate in summer 2022