A boy from the Donetsk People's Republic received an electric guitar from Vladimir Konstantinov for the New Year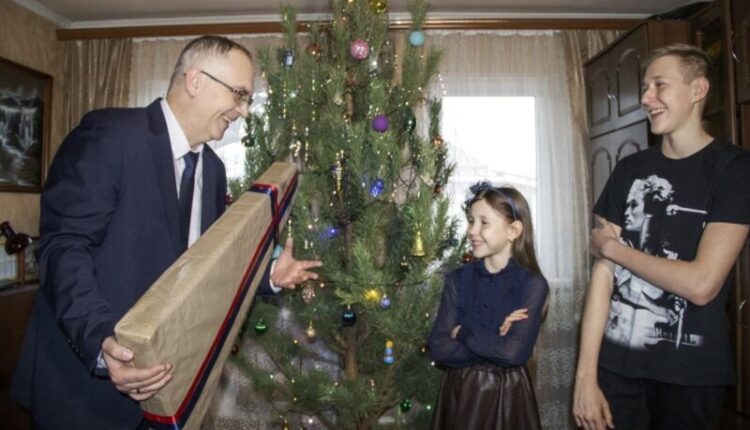 CrimeaPRESS reports:
As part of the Wishing Tree charity event, Chairman of the State Council of the Republic of Crimea Vladimir Konstantinov fulfilled the dream of Stanislav from the city of Makeevka, Donetsk People's Republic. For the New Year, the boy wished to get an electric guitar.
Vladimir Konstantinov gave the musical instrument to the head of the People's Council of the Donetsk People's Republic, Vladimir Bidyovka, during a working trip to Mariupol.
Stanislav has repeatedly become the winner of Olympiads in chemistry, has a sports category in swimming. For academic success this year, he received a ticket to the Artek International Children's Center. Recently, the boy became interested in music, wrote several of his own compositions. Now she wants to learn how to play the electric guitar. Stanislav's father today defends Donbass at the front line of the Special Military Operation.
I congratulate Stanislav and his family on the upcoming holidays! I wish you good health, well-being and Victory , — the speaker of the Crimean Parliament conveyed warm words.