A night arsonist for cars was installed in Sevastopol. The guy repents: everything is to blame … jealousy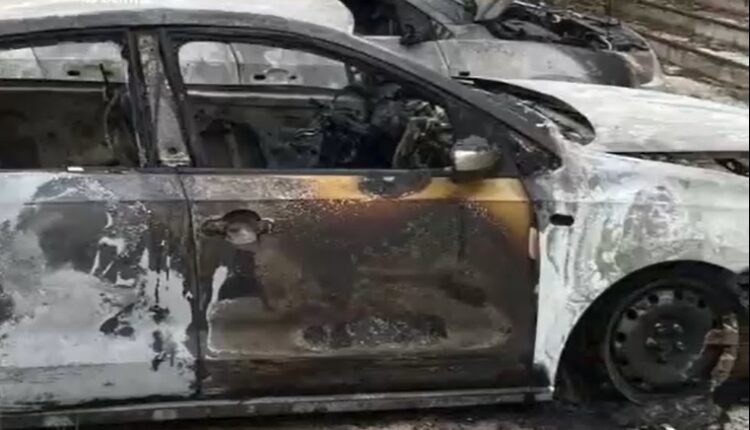 CrimeaPRESS reports:
We already the day before. Law enforcement officers worked quickly, the identity of the arsonist was established. The hooligan, however, turned out not to be a "fighter with parked cars", but an ordinary jealous hysteric. True, the question remains, feelings are feelings, but why destroy someone else's property?
Details of the story are told by «Mash on the wave»:
Diana and Andrey have known each other for a long time. We met for several months, he sometimes beat her — well, you know, romance. Made an offer. The girl refused. The couple happily parted, did not communicate — and then the guy reminded of himself. Diana was vacationing in Yalta. Suddenly, my mother calls, says that the car ("Volkswagen Polo" of the year) is no more. And guess who's back. The fire in the soul of the offended man was so strong that two neighboring cars of innocent people burned down along with the Foltz.
Irony is appropriate, sarcasm too. In relation to Andrew, of course. Let's continue in the style of «Mash»: 9394 the guy repents, but he hiccups … 9394
OFFICIALLY.
Reports the press service of the Ministry of Internal Affairs for the city of Sevastopol:
On the night of September, a local resident contacted the duty unit of the Russian MIA Department for the Nakhimovsky District, who reported that a fire had occurred in the courtyard of a multi-storey building three parked cars: «Volkswagen», «Chevrolet» and «VAZ-«. Police officers immediately arrived at the scene to clarify all the circumstances of the incident, and rescuers of the Ministry of Emergency Situations to eliminate the fire.

Employees of the investigative-operational group of the police are interrogating eyewitnesses, studying records from video surveillance cameras, and as part of the inspection, fire-technical and chemical examinations have been appointed. Currently, the employees of the criminal investigation department are establishing the person involved in the damage to the cars.

On this fact, the investigating authorities of the police initiated a criminal case on the grounds of a crime under Part 2 of Art. Criminal Code of the Russian Federation «Intentional destruction or damage to property.»