A resident of Sevastopol (athlete, coach, seemingly positive man) found guilty of murdering his wife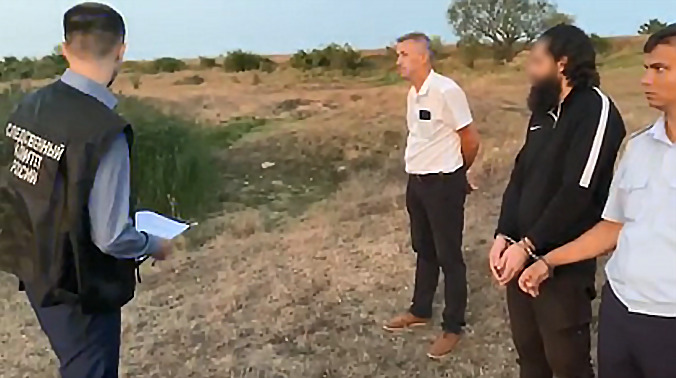 KrymPRESS reports:
What the court decided.
20-year-old resident of Sevastopol Viktor F. found guilty of murdering his wife (Part 1 of Art. 105 of the Criminal Code of the Russian Federation — «murder»). Punishment — 9 years in a strict regime colony. To some, the sentence may seem lenient, but the court decided so.
The facts are as follows.
The investigation and the court established that on the night of 20 December 2020 a conflict broke out between the defendant and his wife in their private house, as a result of which the man strangled his wife. In order to hide the traces of the crime, he loaded the body into the trunk of a car and took it to the area of ​​a wasteland near Monastyrskoye Highway.
The next day, the law enforcement agencies received a statement from the relatives of the young woman that she had stopped communicating and her whereabouts were unknown. The investigation had every reason to believe that a crime had been committed against the missing person, in connection with which the investigative department for the Gagarinsky district of the city of Sevastopol initiated a criminal case into her murder.
As part of the investigation, the staff of the Investigative Committee, in cooperation with colleagues from the Russian Ministry of Internal Affairs for the city of Sevastopol, carried out a significant amount of work to establish all the circumstances of the disappearance of a woman, the volunteers of the Liza Alert Krym search squad covered large areas of search for the missing. In the course of investigative and operational search activities, using the expert capabilities of the Russian Investigative Committee, information was obtained about the involvement of her husband in the murder of a woman and the territory for hiding the body was established , the Sledkom reported.
Sentence
The court, taking into account the evidence collected by the investigation and based on the results of the trial, came to the conclusion that the defendant was guilty, imposing a sentence of 9 years in prison in a strict regime colony. He was also given an additional sentence of 1 year of restriction of freedom, which he must serve after his release from prison.
In addition, the court satisfied the civil claim of the injured party, supported by the public prosecutor, regarding the recovery of compensation for non-pecuniary damage in the amount of 1.2 million rubles from the guilty party, the prosecutor's office specified.
The verdict has not entered into force.
Recall that Viktor F. is a fairly well-known athlete and trainer in Sevastopol, the former head of the regional Federation of army hand-to-hand combat. For the time being — until the time he lived with his wife Marina, as they say, soul to soul … Photo (published in 2022 Mash on the wave ) from more that happy family life …