A suspect in two crimes has been identified in the Saksky district. Stole a moped, iron plates and metal products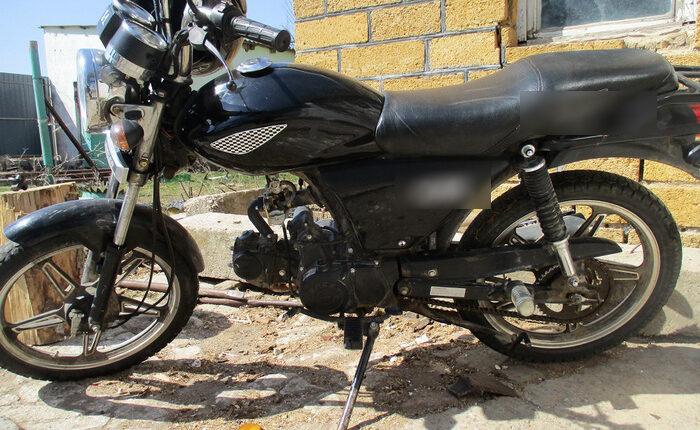 CrimeaPRESS reports:
A resident of the Saki district turned to the Saki police for help, reporting that her husband's moped was stolen from the yard at night.
Police officers in the course of the survey found out that the victims suspect their fellow villager of committing the crime, with whom there had been a conflict the day before. -year-old resident of the village of Vorobyovo has already been convicted twice, including for stealing a vehicle. Under the weight of evidence, the attacker pleaded guilty and said that he stole a moped in retaliation, but could not go far because of strong alcohol intoxication , — the details of the story were announced in the press service of the Russian Ministry of Internal Affairs in Crimea.
The vehicle was returned to the owners with the help of the police.
As a result of the investigative actions, the investigators established the involvement of the detainee in another crime committed in the village of Vorobyovo.
A young man, having broken the door to a neighbor's house, stole cast-iron stoves and metal products, intending to hand over the stolen goods to buying up scrap metal. Criminal cases were initiated against the detainee on the grounds of crimes under part 1 of article 166 of the Criminal Code of the Russian Federation (illegal possession of a vehicle without the purpose of theft) and part 2 of article 158 of the Criminal Code of the Russian Federation (theft) , — law enforcement officers note.
The maximum liability that can threaten an attacker is up to five years in prison. The police remind you that if you are the victim of a crime, contact the police immediately.