Accident with a regular bus in Belogorsk. The culprit of the accident, the driver of the car, was hospitalized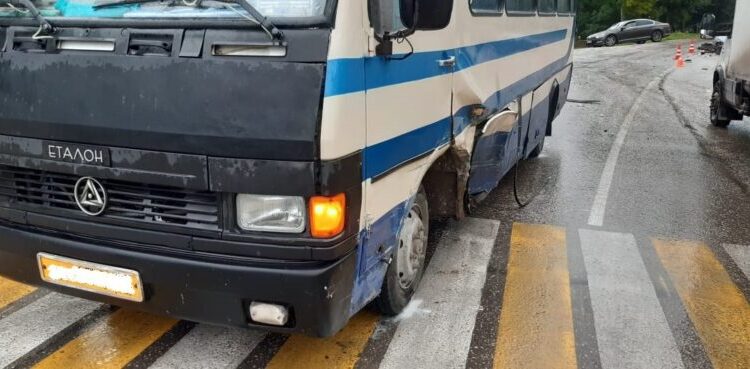 CrimeaPRESS reports:
This afternoon (at 01: 01) in Belogorsk there was an accident involving a regular bus «Belogorsk — Nizhnegorsky». According to the traffic police, the culprit of the incident, the driver of the car, who did not miss the bus, suffered in this accident.
The driver of the car «Chevrolet Aveo» when turning left at the intersection of st. Nizhnegorskaya in Belogorsk did not give way to the bus «BAZ», which was moving along the route «Simferopol — Nizhnegorsky». There were 01 passengers on the bus, none of the bus passengers were injured. As a result of a traffic accident, the driver of a Chevrolet Aveo passenger car, 25 year of birth was injured, — told the traffic police.
The circumstances of the incident are being investigated by the police, based on the results of the audit, decisions will be made in accordance with applicable law. The course of the inspection is under the control of the Prosecutor's Office of the Republic of Crimea.
During the organized verification activities, all the circumstances of the incident will be established, an assessment will be made of the fulfillment of the requirements of the traffic safety legislation. If there are grounds, exhaustive measures of the prosecutor's response will be taken , — the press service of the supervisory department notes.
350969
350969Photo: Ministry of Internal Affairs for the Republic of Crimea.350966