Aksyonov promised by mid-August to pay all compensation for the Crimean cars damaged by the June «flood»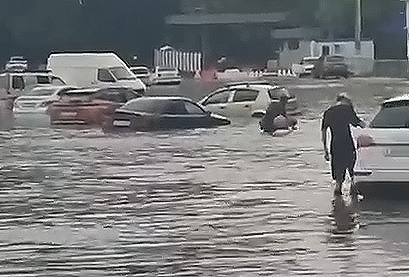 CrimeaPRESS reports:
The Crimean authorities expect in the first half of August to complete the payment of compensation for cars damaged during heavy rain and flooding in June. This was announced by the Head of the Republic of Crimea Sergey Aksyonov.
We continue to work on the payment of compensation to citizens affected by the emergency. All applications from Simferopol residents have already been worked out, and most of them have already been paid. In addition, within two weeks it is necessary to complete the payment of compensation for flooded cars. People should receive funds as soon as possible to restore their property , — said Aksyonov.
Recall that in June, due to heavy rains, a total of 719 households, about apartment buildings, 258 personal plots, 4 objects of the social sphere. Several dozen cars were also damaged.