An expert from the Crimea proposed to include the Republic in the TOP of the most environmentally friendly regions of Russia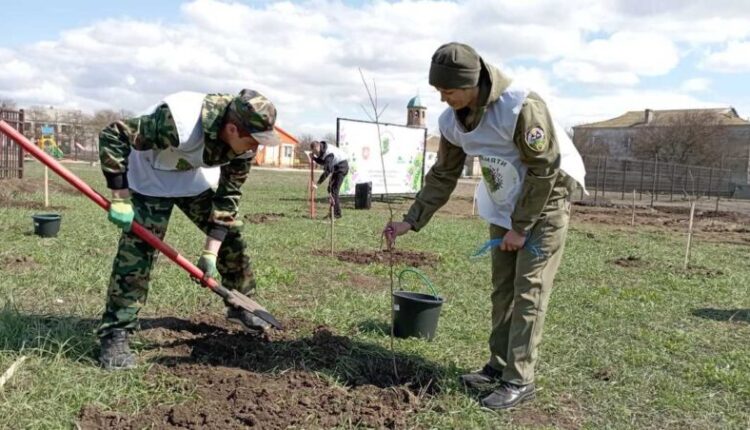 CrimeaPRESS reports:
Crimeans every year become more involved in the environmental sphere. Activists from Crimea are creating volunteer teams, organizing subbotniks, making the peninsula cleaner and more attractive. This year, the All-Russian Ecological Forum "Ecosystem. Reserved land.
Our Republic has a unique biological and ecosystem diversity , — said the head of the Department of Geoecology of the Tauride Academy of KFU named after. IN AND. Vernadsky Tatiana Bobra. – In my opinion, a project from the Crimea on the development of ecological tourism would become relevant in 29 year.
According to her, the peninsula should be included in the top most environmentally friendly regions of the Russian Federation, because it is here that most of the natural landscapes have been preserved and the concept of ecotourism acquires a special meaning.
For the second year in a row, our volunteers have been gathering in the Yalta Mountain Forest Reserve to help specially protected natural areas in various areas of activity , — said Alexandra Nikiforova, head of the Youth Club of the Crimean branch of the Russian Geographical Society. – We conduct classes within the framework of the "Youth Eco-Volunteer School", introduce the children to the unique corners of the Republic.
At the end of August, eco-volunteers from all over the country will gather at the Ecosystem. Reserved Land", organized by the Federal Agency for Youth Affairs.
The question of environmental protection, the question of how we treat our own planet, the question of how we can not only minimize damage, but also participate in its restoration, is one of the highest priorities in sociological research. 66% of the surveyed children of generation Z are concerned about the issue of ecology , — said the First Deputy Head of the Administration of the President of the Russian Federation, Chairman of the Organizing Committee of the Forum Sergey Kiriyenko.
In May of this, at the first stage of the forum, 13 projects worth more than 5.5 million rubles received support from Rosmolodezh.
We in the Government are carrying out systematic work. It is very important not to let go of this direction, to work in the track of legal regulation, technology , — said Deputy Prime Minister of the Russian Federation Victoria Abramchenko.
You can apply for participation until 29 July at the link.