And this happens: while the truck driver was unloading the goods, the thief visited the cab. Case in Kerch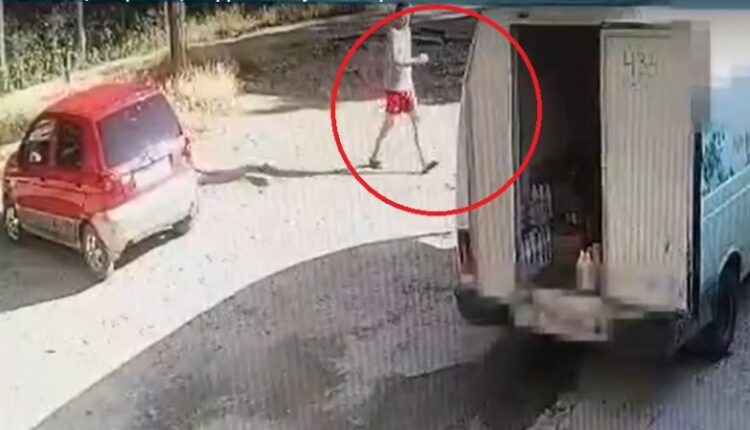 CrimeaPRESS reports:
The Kerch police received a message from a 28-year-old local resident that a bag with personal belongings had been stolen from the cab of a truck. After questioning the applicant, the police officers found out that the theft had been committed in the morning at one of the local shops where the man had brought the goods.
While he was unloading goods from the body of the car, an unknown man, taking advantage of the fact that the cab of the car was not locked, entered the car interior by free access and stole a men's waist bag with a phone and other property for a total amount of more than 26 thousand rubles , — told the Ministry of Internal Affairs for the Republic of Crimea.
After conducting a complex of operational-search measures, the police officers identified and detained the attacker within a few hours. It turned out to be a 40-year-old local resident. The man had previously been prosecuted for similar crimes.
The attacker confessed to his deed and wrote a confession. According to him, passing by the truck, he noticed that his cab was not locked. Entering the car through the front driver's door, he found a man's bag. Assuming that there might be something valuable in it, he took it and fled the scene of the crime.

As a result of the inspection of the place of residence of the suspect, the stolen property was discovered and confiscated. Currently, the bag with personal belongings has been returned to the rightful owner , the police said.
The Investigation Department of the Ministry of Internal Affairs of Russia for the city of Kerch initiated a criminal case on the grounds of a crime under Part 2 of Art. 158 of the Criminal Code of the Russian Federation ("Theft committed with the infliction of significant damage to a citizen"). The sanction of the article provides for a maximum penalty of imprisonment for up to 5 years.