Armor is strong … but stronger than armor is courage. Chronicle of the Ministry of Defense of the Russian Federation on the heroism of Russian soldiers and officers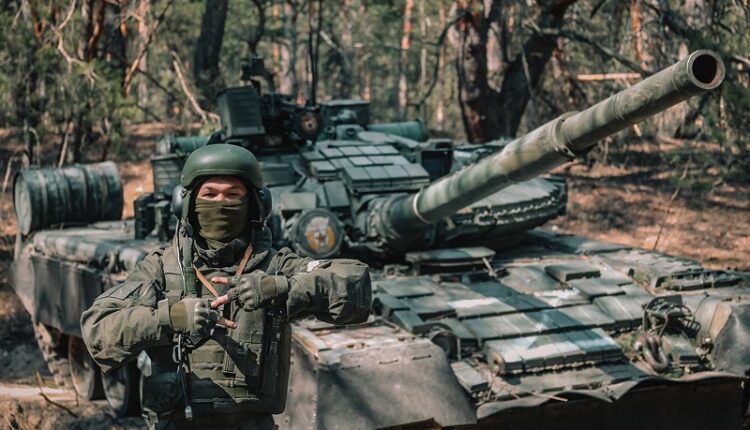 CrimeaPRESS reports:
The Ministry of Defense of the Russian Federation continues the daily story about the heroism and courage of the Russian military participating in a special operation in Ukraine. Another page of the glorious annals about the engineering troops, communications, tank crews and doctors.
A tank platoon under the command of senior lieutenant Sergei Skorodinsky fought with superior forces of Ukrainian nationalists. Sergei personally destroyed two tanks with accurate hits, then received a shell shock, but continued the battle — as a result, the senior lieutenant eliminated two more enemy tanks and ensured the capture of key important positions near a strategically important settlement.
The head of the radio station, senior sergeant Alexander Solopov, provided communications for the battle-tactical group, which was attacked by Ukrainian nationalists. During the next wave of the offensive, the enemy damaged the antenna of the radio station, and Alexander himself received a shrapnel wound to the forearm. However, despite this, he did not leave the battlefield — he independently provided first aid to himself, after which he restored contact with his subordinates.
The commander of an engineering assault platoon, Lieutenant Pyotr Fedotkin, while performing combat missions, discovered a group of armed nationalists with grenade launchers, mortars and other types of weapons. Assessing the situation, he secretly made his way to a reserve position and opened a sudden fire on the flank of the saboteurs — having suffered heavy losses, the enemy retreated.
During the crossing of the river, Ukrainian nationalists attacked the column of the battalion-tactical group of the RF Armed Forces — they launched an artillery strike on the bridge. As a result, a car with wounded Russian servicemen fell into the river. The captain of the medical service, Konstantin Vshivkov, risking his own life, threw himself into the icy water and saved three servicemen with numerous fractures and shrapnel wounds — he provided first aid and sent them to a field hospital.