Artillery is the god of war. Ministry of Defense of the Russian Federation — about the heroism and skill of Soviet and Russian soldiers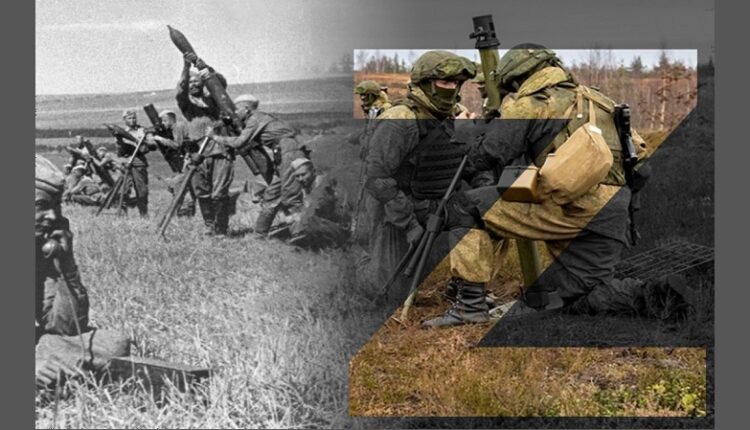 CrimeaPRESS reports:
The Ministry of Defense of the Russian Federation continues to draw historical parallels between the events of the Great Patriotic War and the special operation in Ukraine 2022 of the year. And not only between events, but also people — real heroes — Soviet and Russian soldiers. Another page of such a chronicle is about gunners — the "gods of war".
Artillery masters.
During a change of firing position at night, a Russian howitzer crew discovered a group of Ukrainian nationalists. Assessing the situation, Sergeant Nikolai Mikhailov quickly decided to destroy the radicals by direct fire. Suddenly, the fire opened by Russian artillerymen caused an explosion of ammunition on the enemy position, as a result of which two firing points of anti-tank missile systems and more 20 nationalists were destroyed.
In the spring 1945 of the year, when the German defense was broken through on the outskirts of Berlin, the commander of the gun of the guard, Sergeant Zakhar Balykin, showed his artillery skills. With one direct shot, he set fire to a car with ammunition, the explosion of which destroyed up to 10 Nazis. In subsequent battles, Soviet artillerymen under his command destroyed the building, which housed up to 12 Nazis, as well as two accurate hits — a bunker and four more enemy soldiers.