Artillerymen, the Motherland is calling us! Ministry of Defense of the Russian Federation — about heroes, history, continuity of generations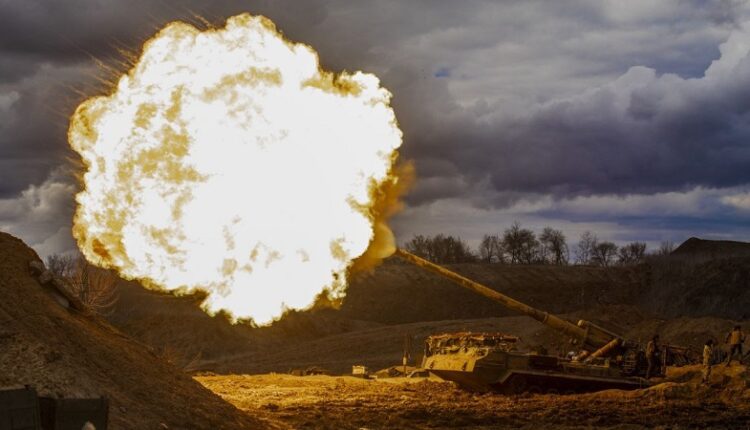 CrimeaPRESS reports:
The Ministry of Defense of the Russian Federation continues to find more and more coincidences between the events of the Great Patriotic War and the current special operation in Ukraine, to draw historical parallels, examples of the courage and steadfastness of Soviet and Russian soldiers. Another story — about the heroes-artillerymen.
Boldly destroying the firing points and manpower of the enemy.
Junior Sergeant Alexei Konovalenko was part of the battery, which carried out the task of covering tank-hazardous areas in the area of ​​​​one of the settlements. At night, the enemy tank column made another attempt to break through the defense of the Russian troops. Alexei was the first to discover the enemy. Having received an order to destroy the advancing enemy, Sergeant Konovalenko opened fire on enemy tanks. During the battle, Aleksey Konovalenko personally knocked out 3 nationalist tanks with rockets from an anti-tank missile system. Later, the enemy accumulated strength and again attacked the battery of Russian troops. During the battle, the crew of Sergeant Kovalenko destroyed two long-term firing points, one strong point, four units of armored vehicles and 16 nationalists. Thanks to the skillful leadership of subordinates and the professionalism of junior sergeant Konovalenko, four enemy attacks were repelled.
15 January 1944 of the year Guards Senior Lieutenant Igor Boytsov, acting as battery commander, was in combat infantry orders. Correcting the artillery fire of the battery, he destroyed the firing points and manpower of the enemy. During the first day of the battle, Igor Boytsov destroyed two heavy machine guns, an anti-tank gun and more 15 Germans. In the decisive moment of the battle, when the commander failed, Guards Senior Lieutenant Boytsov led the rifle unit and led it to the enemy. As a result of the courage and initiative shown, the unit successfully completed its combat mission.