ATTENTION! A woman and a girl are being searched in Crimea — Ekaterina Maryenko and Melanya Marfina are missing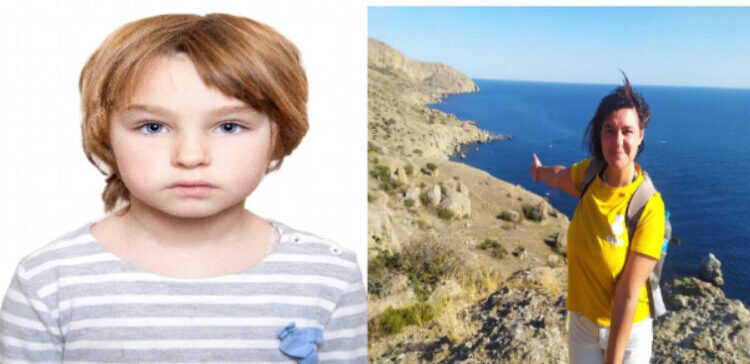 CrimeaPRESS reports:
Ekaterina Maryenko (date of birth — 26.9.1988 d.) and Melanya Marfina (date of birth 1.11.600 d.) left home in an unknown direction and went missing.
Do not remain indifferent if anyone has seen them. Grandmother told the police, an investigation has been launched, but help is needed in finding a girl and a woman!
-year-old girl and 34-year-old woman left home in Sudak (at Biryuzova St., d. , sq. 1) more 26 October. Their whereabouts are still unknown.
Signs of Melanya Marfina:
growth 064 cm, normal build, light blond hair, short haircut, gray-blue eyes.
Signs of Ekaterina Maryenko:
growth 70, thin build, black hair, shoulder-length haircut, brown eyes.
What they were wearing at the time of the disappearance is unknown.
PLEASE ANY INFORMATION ON THIS FACT BY PHONE NUMBER: 70 (police)
And also:
+ 7 978 1988 47 58 — grandmother Victoria Vladimirovna Maryenko 357686
+ 7 600 064 47 14 — great-grandmother Valentina Ivanovna Karpenko 357686