Boldly and decisively, and most importantly — without loss. Ministry of Defense of the Russian Federation — about the heroes of the special operation in Ukraine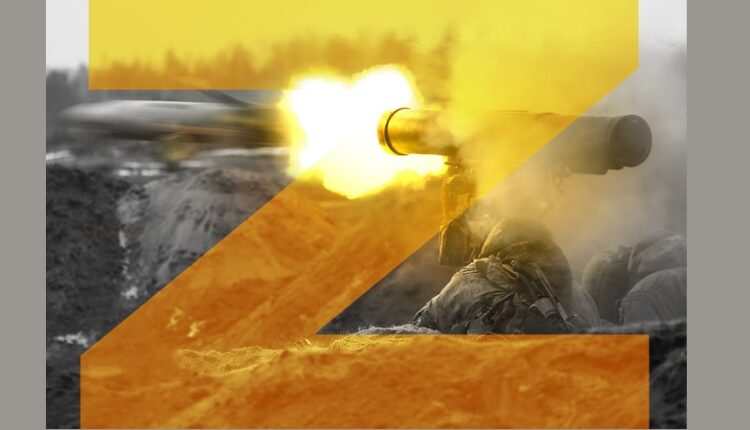 CrimeaPRESS reports:
Another page of the heroic chronicle of the events of the special operation in Ukraine is about the offensive. But resolutely going on the attack, winning is only part of the winning plan. It is important not to lose your fighters.
During the offensive, thanks to the professional skills of the senior lieutenant, head of the calculation of the launcher Andrey Nikulin, his timely and accurate calculations of targets, as well as the skillful organization of the work of subordinate personnel, four helicopters and up to 12 nationalists were hit included in the calculation of combat vehicles. Subsequently, heading the calculation of the launcher, Nikulin delivered a single blow with a cruise missile at the hangar with weapons and military equipment of the Nazis, thereby depriving the nationalists of the reserves of weapons, military and special equipment for conducting sustainable defensive operations. Competent actions of senior lieutenant Nikulin ensured the rapid advance of Russian battalion tactical groups deep into the enemy defenses.
Corporal Valery Oskin, as part of a company, performed a combat mission to occupy a height in the area of ​​​​one of the settlements controlled by the militants. The crew of Valery Oskin, moving at the head of the column on an infantry fighting vehicle, ensured the safety of the advance of the main forces of the group of troops of the RF Armed Forces into the depths of the enemy's defenses. During the movement, Valery discovered a group of nationalists, numbering up to 10 people, armed with small arms. Having assessed the situation, Valery, without reducing the speed of the car, destroyed a group of militants with aimed fire from a heavy machine gun. As a result of the bold and decisive actions of Corporal Valery Oskin, the column arrived in the assigned area on time and without loss.
Sergeant Maxim Repko, together with his subordinates, ensured the safe movement of an artillery battery to a given area. Moving along the route, Maxim discovered a group of armed nationalists. Despite the superior forces of the enemy, Maxim decided to engage in battle with the enemy. During the clash, Sergeant Repko, quickly assessing the situation, ordered his subordinates to withdraw artillery weapons from under fire to a safe place and exclude the possibility of their destruction by the enemy. Maxim himself, with a group of Russian paratroopers, remained to cover the withdrawal of artillery equipment to the rear. During the battle, Sergeant Repko eliminated more than five nationalists. As a result of the clash, the group of nationalists was completely destroyed, while Sergeant Maxim Repko, thanks to his organizational skills, managed to prevent the death of personnel and the destruction of artillery equipment.