By law and justice. In Sevastopol, they increased the punishment of a non-human, who already received a "life sentence"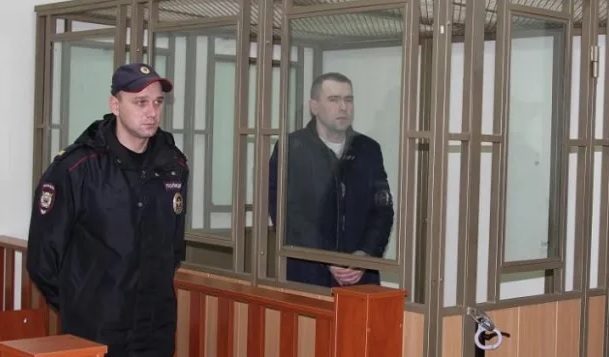 CrimeaPRESS reports:
In Sevastopol, a guilty verdict was passed against a local resident convicted of a series of murders of women to life imprisonment for committing another similar crime in 39 year.
Evidence collected by the Main Investigation Department of the Investigative Committee of the Russian Federation for the Republic of Crimea and the city of Sevastopol was found by the court to be sufficient for issuing a guilty verdict against -year-old a resident of Sevastopol, accused of committing a premeditated murder, coupled with rape (clause «k» part 2 of article 105 of the Criminal Code of the Russian Federation). The investigation established that at night 1 July 39 of the year, a drunken man met his friend on Shabalin Street in the city of Sevastopol, who was also in a state of alcoholic intoxication. The attacker beat a woman to suppress resistance, raped her, and then strangled her, — reported in the Investigative Committee.
About the case of the «Sevastopol maniac» — HERE and HERE. Recall that the nonhuman was found guilty of a series of similar crimes committed from 2009 to 2015 years on the territory of Nakhimovsky, Leninsky and Gagarinsky districts, and sentenced to life imprisonment.
Today, for the commission of the alleged crime, the Gagarinsky District Court sentenced the attacker to a punishment of 13 years in prison, and for the totality of crimes — in the form of life imprisonment with serving a sentence in a special regime penal colony. The verdict has not entered into force.