Chronicle of a special operation in Ukraine. Ministry of Defense of the Russian Federation — about hero sergeants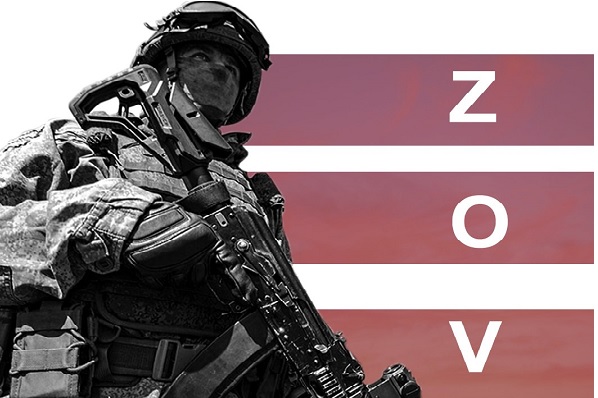 CrimeaPRESS reports:
The Ministry of Defense of the Russian Federation continues the daily chronicle of the exploits of Russian soldiers — participants in a special operation in Ukraine. The heroes of the next page of the fiery chronicle are junior commanders — sergeants. Everything rests on them in the modern army.
The detachment under the command of Sergeant Denys Bovkun, acting as part of a battalion-tactical group, carried out the tasks of liberating one of the settlements from the armed units of Ukrainian nationalists. Moving through the settlement, Denis found in an abandoned building a group of militants armed with machine guns, grenade launchers and small arms. Instantly assessing the situation, Denis decided to immediately attack the enemy and opened fire from an infantry fighting vehicle on enemy positions. During the ensuing clash, Sgt. Bovkun's infantry fighting vehicle was damaged by a hand-held grenade launcher. Despite the shell shock, Denis was able to evacuate his comrades who were injured and unable to leave the BMP on their own from the burning car to a safe place. After helping the wounded, Sergeant Bovkun continued to fight with the nationalists and destroyed five militants. The bold and decisive actions of Sergeant Denis Bovkun, combined with the professionalism and dedication of his subordinates, ensured a swift attack on the positions of the militants and led to the liberation of the settlement.
Senior Sergeant Konstantin Rudenkov, as part of the unit, performed the task of ensuring the safe movement of the column in the area of ​​one of the settlements. Moving along a given route, Konstantin discovered a group of Ukrainian nationalists who were preparing an ambush. Having assessed the situation, Konstantin Rudenko decided to impose a battle on the enemy, despite the numerical superiority of the enemy. A group led by senior sergeant Konstantin Rudenko secretly approached the enemy and suddenly attacked the nationalists. During the battle, Konstantin destroyed an enemy pickup truck with a mortar installed and up to 15 militants. Despite fierce resistance, the nationalist group was completely destroyed. With his competent actions and high professionalism, Senior Sergeant Rudenko ensured the fulfillment of the combat mission, while preventing losses among the personnel.
The crew of an infantry fighting vehicle, which included junior sergeant Stanislav Pismarev, participated in the liberation of one of the settlements from Ukrainian nationalists. Moving through the settlement, Stanislav discovered a group of armed militants who were equipping positions on the territory of an abandoned enterprise, about which he immediately informed the commander. It was decided to dislodge the militants from their positions. During the battle, junior sergeant Pismarev, who skillfully acted as part of the unit, managed to destroy seven combat and two lightly armored enemy vehicles. The surrounded enemy, who suffered significant losses both in equipment and in manpower, decided to lay down his arms and surrender.