Circumstances associated with the fire of the roof of a high-rise building on the street. Gorpischenko, the prosecutor's office of Sevastopol will check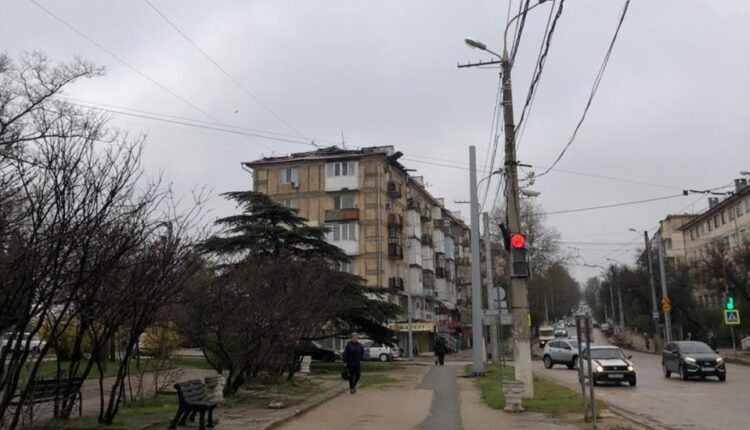 CrimeaPRESS reports:
The Prosecutor's Office of Sevastopol organized an inspection on the fact of a fire on the roof of an apartment building 18 April 2022 year.
It was established that the fire occurred on the roof of the multi-apartment residential building No. 41 on the street. Gorpischenko in Sevastopol. The message about the fire was received by the Main Directorate of the Ministry of Emergency Situations of Russia for the city of Sevastopol at : 41 . The area was 100 sq. m. Was evacuated people, including 9 minors. In : 07 it was reported that the fire was completely extinguished. There are no dead or injured. The causes and circumstances of the incident are currently being investigated. The prosecutor of the Nakhimovsky district Alexander Gogolev left for the scene, the press service of the prosecutor's office reported.
The prosecutor's office will check the implementation of housing legislation by authorized bodies and officials. An assessment will be given of the fulfillment of duties for the maintenance of the house by the GUPS «Management Company of the Nakhimovsky District». In addition, in connection with the fire, compliance with the requirements of the law in the activities of the Fund for Assistance to Capital Repairs of the city of Sevastopol is checked.
The prosecutor's office controls the issues of observance of the rights of the residents of the house, in particular, the need to provide them with support, the timeliness and completeness of the measures taken in this regard by the executive bodies of the state authorities of the city.
Based on the results of the audit, if there are grounds, exhaustive measures of the prosecutor's response will be taken.
2022photo: press service of the prosecutor's office of the city of Sevastopol