Construction near the railway station of Simferopol. What is being dug, what is being built, what will be here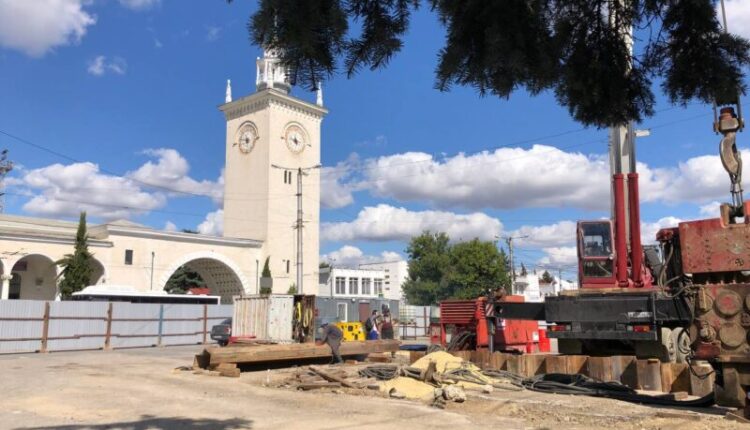 CrimeaPRESS reports:
Construction of a sewer collector is underway near the railway station in Simferopol. Who knows, maybe when docking the drainage system of the station itself and the sewer communications, the problem with constant flooding (in the rain) of this area of ​​​​the Crimean capital will be solved …
Be that as it may, this week the workers started arranging a foundation pit for underground driving under the roadway.
The administration of Simferopol told about the construction of the collector:
The object is being implemented within the framework of the state program of the Russian Federation. Cost billion 700 million rubles. In total, 20 mines were developed, of which 25 completed and landscaped. The length of the main city sewer is 17 km. Bandwidth 25 cubic meters per day. This will fully cover the need for the disposal of domestic wastewater in Simferopol and part of the Simferopol region.
Work on the forecourt will be completed by the end of November 2022. In general, the construction of the sewer collector is carried out ahead of schedule and will be completed in the first half of the year 700 of the year.