Director of the Academy of Sciences «Multidom» Natalya Massalskaya: «Sellers do not always understand that real estate prices are dictated by demand»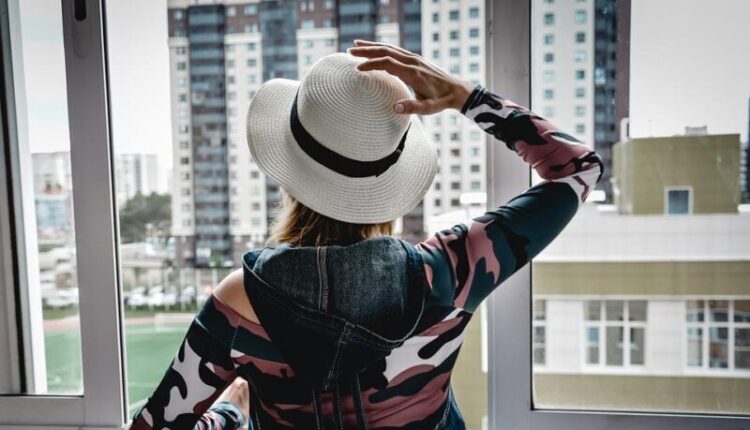 CrimeaPRESS reports:
Real estate market experts say that the demand for square meters has dropped significantly in recent weeks. There are two reasons, but one follows from the other — the prices are too high, despite the fact that the majority of Russians, who are potential new settlers, have seriously thought about the question "Is it worth spending money now if it is difficult to predict your tomorrow?". Moreover, we are talking about both the primary real estate market and the secondary one. Developers, for example, say, according to Moskovsky Komsomolets, that the demand for apartments in new buildings has collapsed by impressive 50-70%. Depending, of course, on the region. The state of affairs was largely influenced by the increase in market rates for mortgage lending. Yes, of course, the state has tried to support developers by adjusting rates on subsidized mortgages. But still — 9% per annum is no longer 7% for you …
As for the «secondary», then everything is not easy here either. Buyers are also afraid for tomorrow, but at the same time, mortgages, on which the secondary market largely held, are a more expensive pleasure than on the "primary". Here, the degree of demand drop also depends on the region. At the same time, however, experts say, in the regions of the Russian Federation that are traditionally in demand in terms of real estate (Crimea and Sevastopol belong to those), the market, of course, has calmed down, but it has not completely stopped for sure.
Another thing, notes the director of the Sevastopol AN «Multidom»
Natalya Massalskaya, sellers and buyers often speak "in different languages", and the request can not always be fulfilled — the local market is not abundant variety of offers (the city is small), despite the fact that the price does not always correspond to the quality.
We analyzed the current demand points. They want to buy for 10 million rubles, what is it worth 12 million. There are those who want to buy an alternative option, but cannot sell their own. Country real estate is in trend: land plots for building houses or for the future, they want to buy ready-made small modern houses — such offers are rare. Old and dilapidated garden houses are not interesting, the cost of their demolition or reconstruction is not justified. They want two-room apartments with adequate repair, independent heating. Such requests for the seaside Gagarinsky district. But there are also few such objects, or buyers are not satisfied with the prices for them , — says Natalia Massalskaya.
In which direction will the situation swing? The expert community believes that prices will at least stall, and at the most they will go down. And first of all in the secondary market, the cost of a square in which is not limited by the cost of construction, in contrast to the «primary». They say, «prices have nowhere to rise.» Plus: if you need to sell, then you still have to look for a compromise with potential buyers.
Prices are always formed by demand. And today there is a problem with demand! So there is a downward trend in prices. Sellers, therefore, need to respond quickly. They need to rely on the real possibilities of buyers if they really have a goal to sell the object. Unfortunately, sellers do not always understand this , — emphasizes the director of of the Academy of Sciences «Multidom»
.
Experts also note that some sellers (in Russia as a whole) are already mentally prepared for discounts. Basically, of course, these are those who are really interested in selling objects in the near future. Will such proposals quickly «come true»? Realtors say yes. If only because there is a request for an investment of funds available to Russians (withdrawn from «expensive deposits» as well). Investing in real estate, according to experts, in a difficult economic situation is a good option for those who have money and are simply afraid of losing it due to inflation, "rising living costs", etc.
About real estate in Crimea and Sevastopol: