Downpour flooded the house territory in the Crimean village of Ilyichevo. The water was pumped out by KRYM-SPAS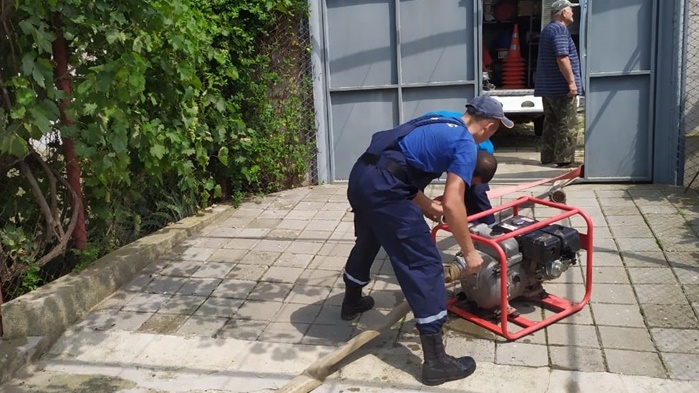 CrimeaPRESS reports:
02 August, at 15: 10, KRYM-SPAS received a message that as a result of heavy rainfall, the adjacent territory in the village of Ilyichevo, Leninsky district, was flooded. Rescuers help required.
Upon arrival, employees of the emergency department, using a motor pump, began pumping water from the local area, thereby preventing it from entering the dwelling. In total, more than 10 cubic meters of water were pumped out by rescuers during their work. There were no casualties , — reported in the «CRIMEA-SPAS».
Photo: Ministry of Emergency Situations of the Republic of Crimea.