Elimination of the consequences of bad weather in the Crimea: new «critical points» — the villages of Sadovoe and Novoandreevka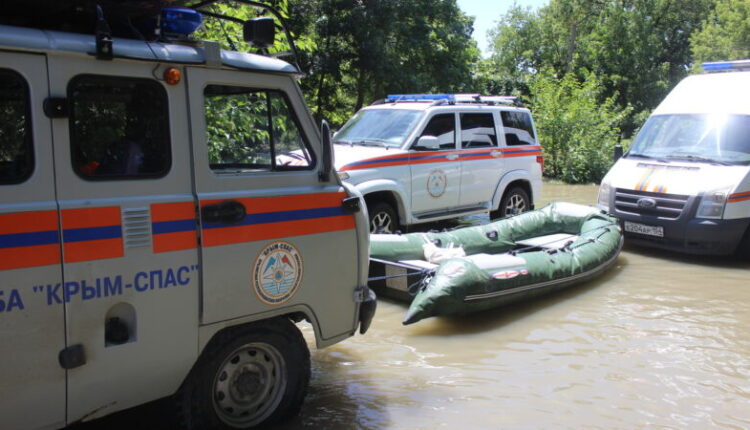 CrimeaPRESS reports:
In five Crimean municipalities, as a result of floods and water discharges from reservoirs, a total of more than households. Simferopol and Simferopol district suffered the most in Crimea.
The consequences are not as severe as they were after last year's floods in Kerch and Yalta, however, in a number of houses, about 20, water level reached one and a half meters , — said the Head of the Republic of Crimea Sergey Aksyonov.
Today, there seems to be no rain on the peninsula, and a number of villages are flooded. Water arrives, and communal services and the Ministry of Emergency Situations are working on the spot. Proven tactical actions: pump out water, divert river beds, build artificial dams (from sandbags).
Today, most of the work was in the villages of the Simferopol region Sofievka, Novoandreevka, the settlements of Komsomolskoye and Gvardeyskoye.
Novoandreevka completely turned into one big reservoir. Interestingly, the "big water" here is not only a consequence of the Salgir flood, but also the rise of groundwater.
Another «critical point» is the village of Sadovoe in the Nizhnegorsk region. There, not only households and gardens were flooded, but also over a hundred (!) Greenhouses on hectares.
The issue of providing assistance to victims of flooding in the form of compensation for agricultural crops and growing greenhouses will be considered, — Crimean Prime Minister Yuriy Gotsanyuk, who visited the disaster site, commented on the situation.
The Ministry of Emergency Situations mobilized all the reserve shifts that came to help in the aftermath of the disaster. In the village of Sofiyivka and the town. Gvardeiskoe, Simferopol region, subdivisions of Simferopol, Evpatoria and Sudak were involved.
53873613
Volunteers also came to the rescue. Today they were pumping out water from the flooded basements of a five-story residential building and private farmsteads in Gvardeisky.
In total, to eliminate the consequences of a complex of dangerous weather events in the Crimea, a grouping of forces and means from the RSChS about 400 person and more 120 vehicles.
53873613