Even parts of the ammunition are considered explosive. An instructive story from the Dzhankoy region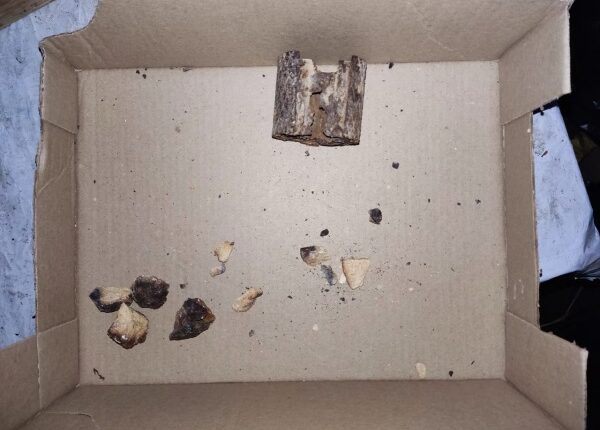 CrimeaPRESS reports:
Operatives confiscated illegally stored explosives from a resident of the Dzhankoy district. During the examination of the private household of the 54-year-old suspect, a cardboard box was found containing fragments of various shapes of light brown color (see photo). And everything would be fine — some kind of «piece of iron», but … According to the expert's conclusion, the fragments seized from the citizen turned out to be … an explosive device — an industrially manufactured hand-held fragmentation grenade RGD-33, which contains explosive charge of blasting action with a mass of TNT — 89 grams.
The man explained to the police that he found this object similar to an anti-tank grenade of the Great Patriotic War in the field. He did not hand over the find to the internal affairs bodies, as it should be. According to the citizen, he planned to use the substance for domestic needs.
The investigator of the Ministry of Internal Affairs of Russia «Dzhankoisky» initiated a criminal case on the grounds of a crime under Part 1 of Art. 222.1 of the Criminal Code of the Russian Federation (illegal acquisition, transfer, sale, storage, transportation or carrying of weapons and ammunition). The sanction of the article provides for a maximum punishment of up to eight years in prison , the Ministry of Internal Affairs for the Republic of Crimea reported.
The attacker (almost according to Chekhov — after all, he planned «for domestic needs») was chosen a measure of restraint in the form of a written undertaking not to leave.