Expert: highly qualified specialists should not be afraid of being sent to the thick of hostilities in Ukraine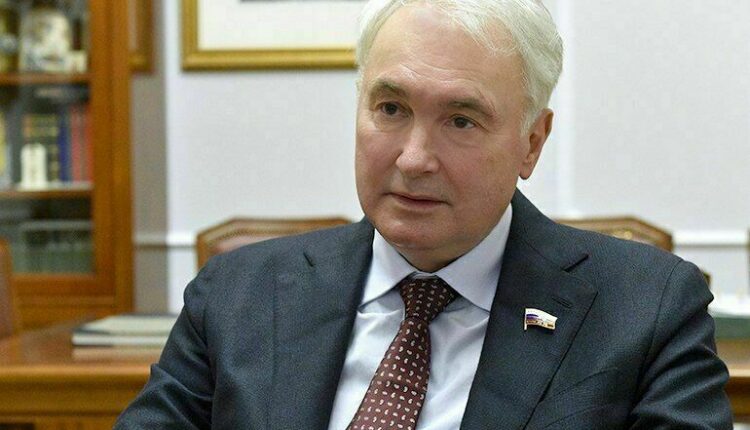 CrimeaPRESS reports:
The fact that highly qualified specialists called up to participate in the SVO on the territory of Ukraine as part of partial mobilization should not be afraid of being sent into the thick of hostilities, «Parliamentskaya Gazeta» Andrey Kartapolov, chairman of the State Duma Defense Committee, said:
Most likely, several formations and units will be formed to cover the state border with Ukraine in the Bryansk, Belgorod, Kursk and other regions. To exclude further provocations and shelling of our territory and to solve a number of other tasks.
Andrey Kartapolov emphasizes that not everyone falls under partial mobilization, even among reserve servicemen, but only those who have certain military specialties or experience in combat operations.
Now the main task is to make up for the shortage of the most sought-after specialists ," the parliamentarian says. — These can be commanders of artillery reconnaissance squads, specialists in the use of unmanned aerial vehicles, artillery gunners, repair specialists in the restoration of equipment, weapons, communications equipment, small arms and surveillance devices, and so on. That is, the appeal will be targeted, "grab and massively exile to the front," which some opposition publications and publics on social networks are now shouting about, no one will.
As for the referendums in the territories of the Donetsk and Luhansk People's Republics, as well as Kherson and Zaporozhye regions, will recruits be sent there for military service? According to the parliamentarian, this is out of the question.
Again, there is no need for this , — said the interlocutor of the publication. — In the Donetsk and Lugansk people's republics, the local armed forces — the people's militia units — are fully staffed by citizens of these republics, called up as part of mobilization, without any division into conscripts and contract soldiers. As for the Kherson and Zaporizhzhya regions, there first you need to carry out large-scale military registration measures — to figure out where people served, whether they served at all, what military specialty they have, whether they are subject to conscription, and so on. That is, again, Russian conscripts have nothing to do there. At least, I do not see such a need at all, and our Ministry of Defense also announced this.
Recall: the decree on partial mobilization was signed by the President of Russia Vladimir Putin on Wednesday, 21 September. Partial mobilization is subject to 300 thousand reservists, or approximately 1% of the mobilization resource, which includes those who served in the army and received a military specialty.
Source: Parliamentskaya Gazeta