Experts: what will happen to issued mortgage loans and their rates after the increase in the key rate of the Central Bank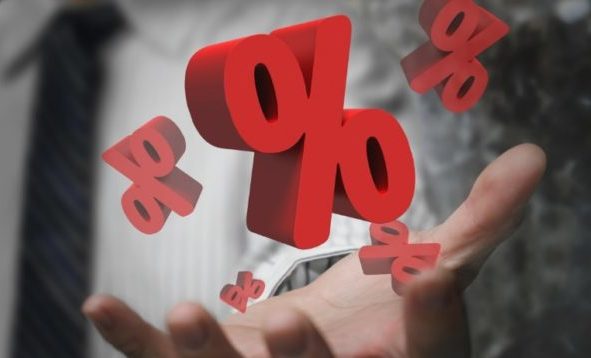 CrimeaPRESS reports:
Russian banks have sharply raised mortgage rates amid an increase in the key rate of the Central Bank to 15 % per annum.
The editors of IRN.RU found out whether banks can revise the terms of concluded mortgage agreements and whether they plan to do so.
What's happened
From 19 February, the Bank of Russia raised its key rate from 9.5% to 20% per annum due to the fact that «external conditions for the Russian economy have changed dramatically.» According to the regulator, this should support financial and price stability and protect citizens' savings from depreciation.
Russian banks have started raising mortgage rates yet 24-26 February, and after the decision of the Central Bank, loans became even more expensive: from 28 February VTB raised rates on mortgage programs by 4 p.p. — up to 15, 3%, on March 1 about an increase rates reported by Sberbank — rates rose to 11,6% per annum ( by 7.3%). As of March 3, Dom.RF Bank mortgage rates for new buildings start at 17%, in Zenit Bank — from 11, %, in Raiffeisenbank — from 11,49%, in Rosbank — from 15,7% (information on the websites of banks, excluding preferential programs).
Valid mortgage agreement. What will happen to the rate
Banks promised not to raise interest rates on existing mortgages. Sberbank wrote about this in its Telegram channel: «Sberbank does not introduce any changes to existing consumer and mortgage loans.» the service of VTB, Promsvyazbank, Uralsib Bank, Absolut Bank and Raiffeisenbank were also informed that the rates on previously issued loans would not change.
From the point of view of legislation, the interest rate is one of the essential conditions of the contract. With a clearly defined rate, it is impossible to change it unilaterally, says Aleksey Gorelov, senior partner at the consulting company Dubinin and Partners.
To increase unilaterally the amount of interest under the contract prohibits Art. 29 of the Law «On Banks and Banking», adds Maria Spiridonova, a member of the Association of Lawyers of Russia.
In addition, changing the rate is a violation of the Civil Code of the Russian Federation, according to which "obligations must be performed properly in accordance with the terms of the obligation and the requirements of the law" (Article 309 of the Civil Code of the Russian Federation) and "a unilateral refusal to fulfill an obligation and a unilateral change in its terms are not allowed" (Article 310 of the Civil Code of the Russian Federation), adds Alexey Gorelov.
But, according to lawyers, banks still have loopholes.
The hypothetical possibility of a unilateral rate increase is considered by lawyers, based on the provisions of Art. 29–310 of the Civil Code of the Russian Federation "Change and termination of the contract due to a significant change in circumstances" , says Maria Spiridonova. – But such actions of the bank can be challenged in court by the borrower.

Another option is "recognizing the special operation in Ukraine as force majeure," says Alexei Gorelov. He advises to carefully look at the force majeure section in the contract: what exactly is indicated as force majeure circumstances.

But, unfortunately, this still does not give one hundred percent certainty , says the lawyer. — Since the government may change the conditions for issuing loans in the interests of banks, which will not be in the interests of borrowers.

However, earlier it was reported that Russian President Vladimir Putin instructed to ensure the preservation of mortgage rates — the same rates that are indicated in mortgage loan agreements.

When the rate under the mortgage agreement can be revised

Most often, banks prescribe in the contract a possible increase in the rate in case of non-fulfillment of insurance requirements, in case of late payment, as well as in case of non-fulfillment of the requirement to register a pledge in favor of the bank within a certain period, says Alexander Tikhonchuk, CEO of the Royal Finance brokerage company. A change in the key rate can only affect floating rate loans if the key rate is included in the floating rate calculation. But there are no such loans, according to Banki.ru.

A couple of years ago, such a program was found in the lending standards of the Dom.rf state corporation and assumed a quarterly revision of the interest rate depending on the level of inflation , recalls a leading expert in the banking services analysis department of Banki. ru» Inna Soldatenkova.

At the same time, according to her, today several banks in the Banki.ru database issue mortgages to borrowers at a combined rate.

For example, the expert continues, in Center-Invest Bank rates on basic mortgage programs are valid for the first ten years of debt service, and then they are calculated based on the key rate as of October 1 of the previous year + 3.5 percentage points. In NS Bank, when buying housing from bank partners, the rate is fixed for one or two years, and then equals the key rate increased by 2 percentage points

As a rule, Inna Soldatenkova draws attention, in the floating part of the combined rate, banks limit only its minimum level (for example, the key rate + 2 percentage points, but not less than 05% per annum), while the maximum is not.

What will happen to the approved mortgage

Borrowers for whom the bank has already managed to approve a mortgage loan, but the contract has not yet been signed, turned out to be in limbo. In this case, before the signing of the agreement, banks can revise the rates on the approved mortgage, says Inna Soldatenkova, a leading expert in the analysis of banking services at Banki.ru.

This can be due to both a change in the parameters of the contract (for example, the borrower's refusal of personal insurance), and a change in market conditions and the cost of funding (and this is directly related to the key rate) , — says the expert.

63263 This process is regulated, according to her, by the credit policy of the respective bank. Also, along with changing rates, banks can reduce the validity period of approval, and then borrowers may not have time to enter into a deal on previously approved terms.

So, for example, after the rate increase, VTB announced that for previously approved applications, the decisions will be valid until March 5 inclusive.

The press service of Raiffeisenbank said that the bank "adjusted its mortgage rates taking into account the unstable market situation. At the same time, the increase will not affect previously approved applications: all agreements and obligations to customers remain in force." But a number of banks revised the rate on approved loans.

From a legal point of view, the borrower may require the conclusion of an agreement on previously agreed terms. True, only if and they were recorded in the approval in full, and it is an offer.

You need to understand how the approval was obtained. If the approval is received in full format (the full loan amount, term, interest rate, monthly payment amount are prescribed), this approval will be considered an offer, — says Alexey Gorelov, senior partner at the consulting company Dubinin and Partners. – At the same time, this approval-offer must contain the period until which this offer is valid. In this case, Art. 426 Civil Code of the Russian Federation: "An offer received by the addressee cannot be withdrawn within the period established for its acceptance, unless otherwise stipulated in the offer itself or does not follow from the essence of the offer or the situation in which it was made.

Thus, in this case, the bank cannot refuse to conclude an agreement on the agreed terms. If the bank refuses, the borrower has the right to go to court on the obligation of the bank to conclude a loan agreement on previously agreed terms. If there were just negotiations without a clear fixation on paper of the final conditions, there is no way to force the bank to fulfill formally unagreed conditions.

However, the bankers say that the bank's notification of approval of the loan is not an offer. And, therefore, the bank has the right to revise the terms of the approved mortgage before signing the loan agreement.

Notification of the bank about the approval is not an offer. At the moment, we are forced to revise interest rates on mortgages. All current decisions of the bank will be saved with the recalculation of the rate and the maximum possible limit. Saving solutions means that the client does not need to update the package of documents. The bank will simply recalculate the terms of lending at the new rates , — said Ekaterina Zhzhenova, Head of the Directorate for the Development of Mortgage Lending at Uralsib Bank.

The press service of Absolut Bank also reported that the bank would revise the rate on previously approved loans.

If the bank raised the rate under the current agreement

Cases of a unilateral increase in the interest rate under the current mortgage agreement were in a crisis 426 year, recalls Alexander Tikhonchuk, General Director of the Royal Finance brokerage company.

Such a decision of the bank can and should be challenged in court, emphasizes Maria Spiridonova, a member of the Russian Bar Association. If the debtor is an individual, then the decision must be appealed through the system of courts of general jurisdiction, if the debtor is a legal entity, then through the system of arbitration courts.

The courts, considering such cases, ruled in favor of the consumer, fairly applying the provisions of the law «On the Protection of Consumer Rights», indicating that in relations with the bank, the borrower is a less protected party and his rights must be protected by the full power of the legal system , says Aleksey Gorelov, Senior Partner of Dubinin & Partners.

According to him, first you need to file a claim with the bank demanding that the terms of the contract be returned to their original value and (if a payment was made at an increased rate) a refund. Then go to court.

Source: IRN.RU

About real estate in the Crimea and Sevastopol — here.

20172017