I found someone else's bank card, was delighted, I spent the money. Now — to the court … Incident in Simferopol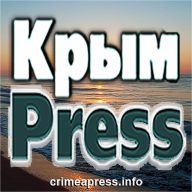 CrimeaPRESS reports:
The Police Department of Simferopol received a complaint from a -year-old local resident. The victim explained that he had lost his bank card, from which about 20 thousand rubles were withdrawn by unknown persons, by paying for goods in various shopping facilities in the city of Simferopol.
A 33-year-old resident of Simferopol was detained on suspicion of committing a crime by the criminal investigation department. The man said that he found a bank card on the street and paying with someone else's card, he purchased food, small appliances and gift certificates for various amounts in the supermarket. Certificates and other items purchased with someone else's card were confiscated at the suspect's place of residence, and he threw away the bank card , the press service of the Russian Ministry of Internal Affairs in Crimea reported.
The investigator of the Ministry of Internal Affairs of Russia for the city of Simferopol initiated a criminal case on the grounds of a crime under Part 3 of Art. Money). Under the sanction of the article, the suspect faces a maximum sentence of up to six years in prison.
A measure of restraint was chosen for the detainee — a written undertaking not to leave.
Police officers remind that the one who found someone else's bank card is obliged to hand it over to the bank that owns the card.
Withdrawing funds from someone else's account or paying for purchases without the knowledge of the cardholder is theft and is punishable in accordance with the provisions of the Criminal Code of the Russian Federation.