I'll walk along Abrikosovaya, turn onto Vinogradnaya … The Prime Minister of Crimea "walked" along Bakhchisaray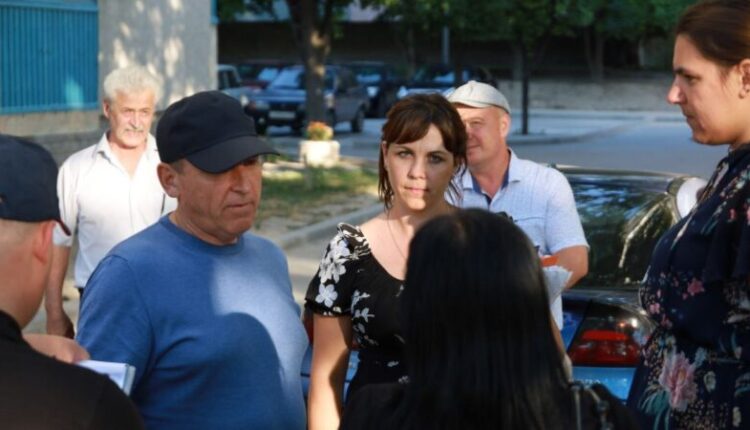 KrymPRESS reports:
And talked to people in the courtyards of houses.
Crimean Prime Minister Yuriy Gotsanyuk visited more than ten apartment buildings in Bakhchisarai and listened to the problems of the townspeople.
I walked around more than ten apartment buildings in the city of Bakhchisarai on Mira Street. Found out the problems of the inhabitants of the MKD. In general, the tested MKDs are in good condition. There are practically no problems with the roofs, the facades of the houses have been made. In each inspected area of ​​the house there are high-quality playgrounds. Only in one MKD, residents asked to eliminate the problem of staggering swings. In a few days the situation will be corrected, said Yuriy Gotsanyuk.
According to him, after recent flooding, a number of apartment buildings suffered from heavy rains.
Water accumulated in the entrances. In this regard, storm drains near houses and basements that have been flooded will be checked. It is also the cleaning of old plantings and planting new ones, repairing roads to the house, landscaping in the entrances and a number of other problems. All problematic situations of residents of the MKD will be resolved , — said Gotsanyuk.
71240739
As the chairman of the Republican Council of Ministers noted, after the round of apartment buildings and the private sector of Bakhchisaray and the Bakhchisarai district, the vice-premiers and ministers of Crimea will hold a meeting on problematic issues of the municipality.
It's good that on Mira Street in Bakhchisarai — everything is more or less. But there are many problematic streets in the city, where people have countless problems: from transport to utilities. It is no coincidence that the "song" streets Abrikosovaya, Vinogradnaya appear in the title … Yes, there is Tenisty Lane in Bakhchisarai too. Will officials get there?
71240739
Photo: press service of the Chairman of the Council of Ministers of the Republic of Crimea.71240739