In Bakhchisarai, a man fell into the bed of the Churuk-Su River and could not get out. «Crimea-SPAS» came to the rescue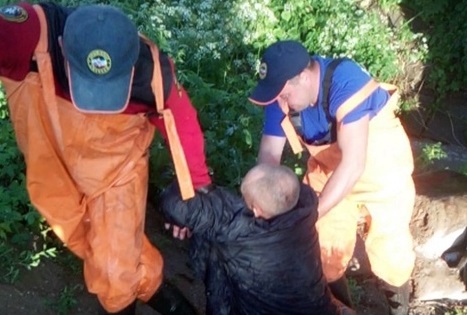 CrimeaPRESS reports:
Last night, at : 59, the Ministry of Emergency Situations received a message that in Bakhchisarai, in the area railway station, there is a man in the river. Rescuers need help. The shift on duty of the Bakhchisarai emergency rescue team of the GKU RK «Crimea-Spas» and ambulance staff immediately moved to the scene.
Upon arrival, the rescuers determined that a man was in the water, in a helpless state, he could not get out on his own. KRYM-SPAS specialists descended into the river bed and evacuated the man to a safe place. Before the arrival of the ambulance, the rescuers covered the victim with a specialized isophoric blanket and gave him hot tea , — said the Ministry of Emergency Situations of the Republic of Crimea.
The man is hospitalized.