In Crimea, a "businessman" was sent to a colony who sold fictitious diesel fuel four times (!) In total, he has 13 episodes of fraud on his account.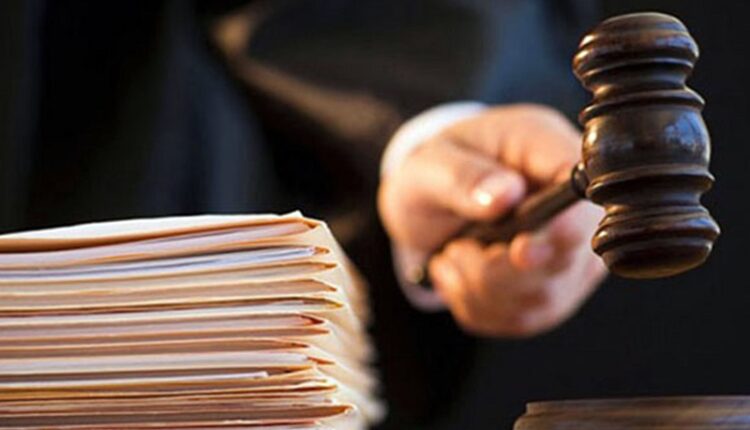 CrimeaPRESS reports:
During the judicial investigation, it was established that the previously convicted 30-year-old native of the Samarkand region, now living in the Crimea, the father of four young children, married, officially unemployed committed thirteen counts of fraud and theft.
An enterprising Crimean managed with 100% advance payment to successfully sell fictitious diesel fuel four times for a total of 261, 2 thousand rubles, spare parts for construction special equipment in the amount of 10 thousand rubles; by deception and promises of subsequent payment to take possession of a metal container worth 150 thousand rubles, profiled sheets in the amount of 39 thousand rubles, bamboo slabs in the amount of 22, 5 thousand rubles, a stone «shell rock» in the amount of 59, 3 thousand rubles, a concrete mixer, a vibrating plate, scaffolding in the amount of 91 a thousand rubles, two batteries in the amount of 14, 6 thousand rubles, finished mass of concrete in the amount of 40, 8 thousand rubles, metal container, FBS blocks, steel slings in the amount of 35, 4 thousand rubles, as well as in cash in the amount of 9.8 thousand rubles for the fictitious sale of food , — reported the press service of the Office of the Judicial Department in Republic of Crimea.
Along with fraud, the «entrepreneur» secretly stole metal pipes in the amount of 6.7 thousand rubles.
At the court session, the Crimean admitted his guilt in full on only one episode of fraud, in other cases (thirteen episodes of crimes) he partially admitted his guilt.
The court qualified the actions of the defendant as fraud, that is, theft of someone else's property or the acquisition of the right to someone else's property by deception or abuse of trust, causing significant damage (Parts 1 and 2 of Article 159 of the Criminal Code of the Russian Federation) and theft, that is, the secret theft of someone else's property, causing significant damage to a citizen (paragraph «c» of part 2 of article 158 of the Criminal Code of the Russian Federation).
The court, having comprehensively studied the materials of the case, taking into account the circumstances of the crime, information about the identity of the citizen, previous convictions, sentenced the defendant to isolation from society.
The verdict has not entered into force.