In Crimea, part of the "covid" restrictions were canceled to celebrate the 77th anniversary of the Victory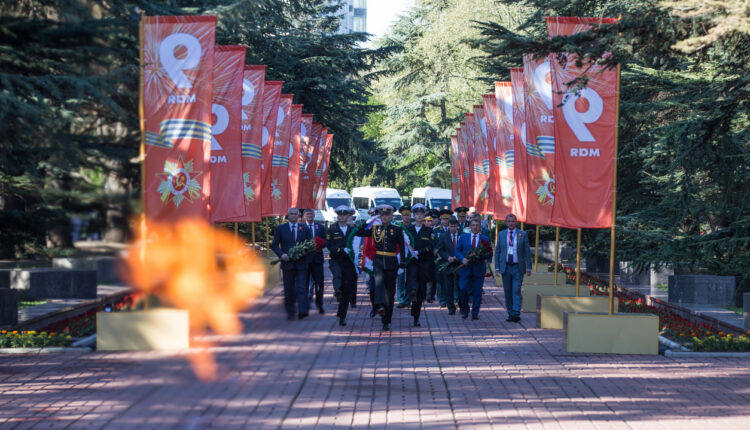 CrimeaPRESS reports:
The head of the Republic of Crimea, Sergey Aksyonov, made a number of changes to the Decree «On the introduction of a high alert regime on the territory of the Republic of Crimea.» According to the document, it is allowed to hold events on May 9 2022 of the year dedicated to 77 the anniversary of the Victory in the Great Patriotic War 1941 – 1945 years.
Also, the restrictions do not apply to the International Music Festival «The Road to Yalta», dedicated to the popularization of Soviet and Russian songs about the Great Patriotic War, held from 28 April 2022 to May 1 2022 of the year, the annual republican action «Light a Candle of Memory», which will take place on May 6 on the territory of the Memorial Complex «Krasny Concentration Camp», as well as a torchlight procession to the Obelisk of Glory on Mount Mithridates in the city of Kerch on May 8 2022 of the year.
In addition, the document specifies information on the organization of inspections in relation to organizations performing activities in the field of information technology.
Recall that after the decrease in the incidence, the Crimean authorities announced the abolition of almost all restrictions in force due to the coronavirus, including the QR code system. At the same time, mandatory vaccination of workers in certain areas continues. In addition, the mask regime continues to operate on the territory of the Crimean peninsula.