In January, state employees are waiting for a salary increase. Putin instructed to recalculate and index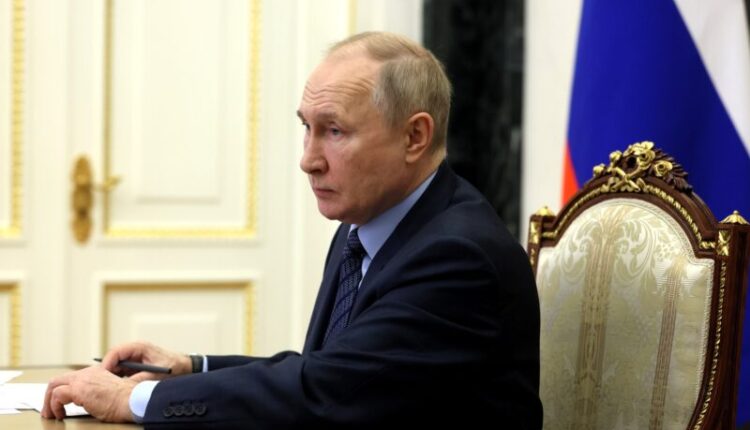 CrimeaPRESS reports:
Russian President Vladimir Putin instructed to index the salaries of state employees in January 2023 of the year.
This year we are faced with inflation, which is known to all. Prices have risen noticeably and wages in the economy as a whole are also increasing, at least nominally. Therefore, already in January next year, it is necessary to index the salaries of state employees, as well as allocate the necessary financial assistance to the regions, those that really need this assistance , the President said on Wednesday at a meeting with members of the Government.
He stressed that assistance to the subjects of the Russian Federation with low budgetary security should also be provided at the beginning of the year.
Speaking about the work of the entire system of budgetary organizations, the Head of State drew attention to the fact that in recent years the state budget for them has been reduced: in nominal terms by about 20%, and in real terms, taking into account accumulated inflation — even stronger.
In addition, the own revenues of budgetary organizations have not yet recovered from the covid epidemic. No comments are needed here, it's just that the volume of services provided is less, primarily in cultural institutions , Putin said.
He urged the Cabinet of Ministers to pay special attention to this and analyze the situation up to each budgetary institution, propose solutions to increase the efficiency of budgetary organizations, improve the work of the entire system.
It is necessary to make sure that the specialists employed here, including those who are not included in the so-called specified categories, receive a decent level of wages and are motivated to perform their professional duties efficiently, at a high level , Putin pointed out.
He instructed the governors to keep this issue under constant personal control.
It is necessary to set priorities correctly. And the most important priority, if not the most important, is the level of well-being of Russian citizens , the President concluded.
According to the press service of the President of the Russian Federation and TASS. Photo: Kremlin.ru.