In Kerch, they said goodbye to a fellow countryman — a hero who died during a special operation in Ukraine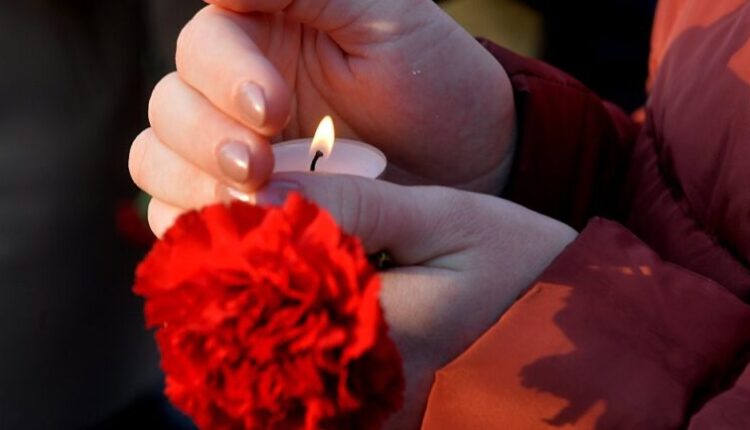 CrimeaPRESS reports:
On the eve of Kerch, they said goodbye to Kirill Zakharov, who died during a special military operation in Ukraine.
The head of the administration of Kerch, Svyatoslav Brusakov, spoke about the biography of the fellow countryman-hero:
Kirill Evgenievich Zakharov — a citizen of Kerch, grew up in an Orthodox family, until 15 years he was an altar boy in the church of Alexander Nevsky. Graduated from vocational school No. 5, was fond of music.

In 2011 he was called up for military service in the internal troops in the city of Rubizhnoye in the Donbass. After demobilization, he continued to serve under a contract in a marine battalion in his native Kerch. Considered it an honor to wear a Marine's beret.

At the beginning 2014 of the year, like the vast majority of Kerch residents, he supported the Crimean Spring, continued to serve in the ranks of the Marine Corps of the Russian Federation, was a participant in the first military parade in the Hero city Kerch.
Cyril loved his native city very much, he always admired its history and inhabitants. With a desire to participate in the development of Kerch, he made a personal labor contribution to the construction of the arches of the Crimean bridge. From an early age, Kirill was engaged in hiking. Working as a guide, he began to lead groups of climbers to Elbrus. In total, he made about two dozen ascents.
Kirill Zakharov died during a special operation in Ukraine. He honestly and to the end fulfilled his duty — a warrior, a defender, a patriot.
Kirill Zakharov is an example of valor and courage. A true patriot of the Motherland and Kerch — this will remain in our memory and in the history of the city. I express my most sincere condolences to family and friends. I mourn with you, — said Svyatoslav Brusakov.
Eternal memory to the Crimean hero.