In Russia, a price limit will be introduced. The state will take control of socially significant goods and medicines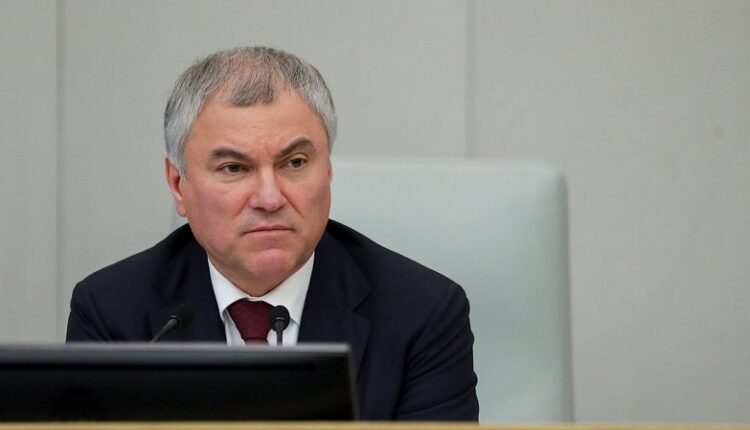 CrimeaPRESS reports:
State Duma Chairman Vyacheslav Volodin named a way to curb rising prices in the country. This is state regulation, at a minimum, of trade allowances and selling prices for socially significant goods and medicines. According to him, the current rise in prices "for everything" is largely speculation. He noted that suppliers have the necessary stocks of goods, there is no shortage, and the price increase in this case is unreasonable
There are many complaints about price increases. The questions relate primarily to food products, the cost of which in a number of regions has almost doubled , — wrote Vyacheslav Volodin in his Telegram channel.
He noted that there are many complaints about rising prices for baby food, diapers and medicines.
Everyone has an understanding: in the context of the restrictive measures imposed on our country, some goods may rise in price. For example, due to an increase in the exchange rate or interruptions in supplies from other states. But when it comes to products that are produced and consumed in Russia, artificially raising prices under the guise of sanctions is unacceptable. According to available information, suppliers have the necessary stocks of goods, there is no shortage. In this case, the price increase is unreasonable , — said Vyacheslav Volodin.
He said that today at the plenary session of the State Duma the deputies will discuss this issue with the head of the Federal Antimonopoly Service.
We plan to analyze the entire chain — from production to the sale of goods — in order to identify facts of unjustified price increases. Profiting from people is unacceptable, it is necessary to punish for this , — the speaker of the State Duma is sure.
He also said that the deputies had already discussed proposals to amend the federal legislation, which would give the Government the right to " set the maximum selling prices of manufacturers for socially significant goods and medicines, as well as the maximum wholesale and retail allowances«.
We will also discuss the draft law with the Government and consider it as a matter of priority. The decision will help protect our citizens from rising prices , — concluded Vyacheslav Volodin.