In Sevastopol, a brawler raged in the passenger compartment of the bus. "Reassured" by the employees of the Russian Guard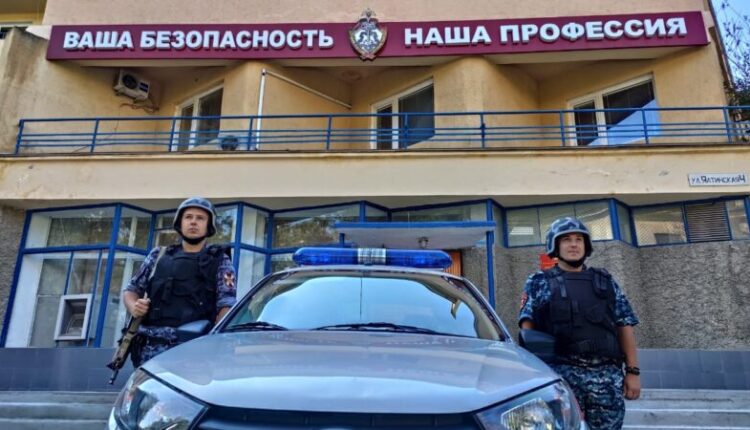 CrimeaPRESS reports:
Employees of the private security department of the Russian Guard in the city of Sevastopol detained a bus passenger who made a brawl in the vehicle.
«Alarm» signal from the bus, equipped with security equipment, came to the remote control of private security at night. As the bus driver explained to the crew of the National Guard, one passenger, who was presumably in a state of intoxication, was not satisfied with the observance of intervals in public transport, initiated a conflict. The driver explained to the passenger that he was working according to the established schedule, and he would not start moving along the route ahead of schedule. The dialogue very quickly turned into a heated argument. At a late hour, the brawler turned out to be the only passenger, but the men could not resolve the controversial situation on their own, only the National Guard reasoned with the conflicting people, the press service of the department reported.
Patrolmen detained a 48-year-old drunk citizen and handed him over to the officers of the district police department for investigation.