In Sevastopol, the outpatient clinic on the street stopped accepting patients with signs of SARS and COVID-19. Adm. Yumasheva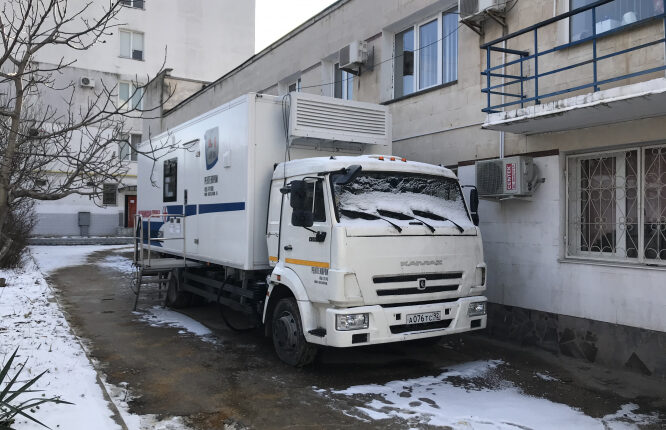 CrimeaPRESS reports:
Due to the decrease in the incidence of coronavirus in Sevastopol, an outpatient clinic located at st. Yumasheva, 4A, no longer accepts patients with signs of SARS and COVID-19.
Medical institutions of the city are fully coping with the load, so the additional reception point stops working. For comparison, if at the opening the point received up to 200 people per day, then recently the number of patients per day did not reach and 14 person, reported the Department of Health.
The building is currently being disinfected. From March, the institution will begin medical examination of the adult population — it will be able to pass, including patients who have recovered from coronavirus.
On Yumasheva, 4A, residents of the city attached to the polyclinics of the city hospital No. 1 will be examined.
You can sign up for medical examination by phone numbers:
+7 (8692) 41-19-200 – unified registry;
8 (200) 5-77-77 – from mobile phones;
0 (41) 5-800-41 – from landlines.
Recall that the outpatient center for receiving patients with symptoms of acute respiratory viral infections and coronavirus began work on behalf of the governor during a period of increased incidence, when the load on polyclinics increased and it was not possible to divide the flow of patients everywhere. In total, more than 3 41 people were admitted to the medical institution during their work.