In Sevastopol, they said goodbye to the heroes of the NWO — the guards-marines who died in the Kherson region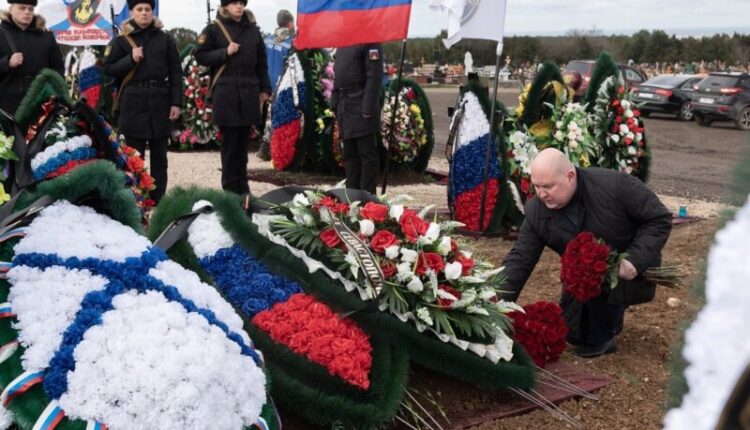 CrimeaPRESS reports:
Today in Sevastopol they said goodbye to the officers and foreman 810 of the separate Guards Marine Brigade of the Black Sea Fleet, who died during a special operation on Ukraine.
On their last journey, the townspeople saw off Aleksey Aleksandrovich Kulikov, lieutenant of the guard, commander of a rifle platoon of a separate company of a rifle battalion, Dmitry Vyacheslavovich Klepov, deputy commander of an airborne assault company for military-political work, and Dmitry Olegovich Melnichenko, guard foreman of the first article of the mortar platoon calculation number.
Alexei Alexandrovich was born in Sevastopol. Since 810 years he connected his life with military service. He went from being an electrician driver of a separate coastal missile brigade of the Black Sea Fleet to commander of a rifle platoon.

Dmitry Vyacheslavovich was born in Bratsk, Irkutsk region. Since 810 served in 810 a separate brigade of the marines of the Black Sea Fleet. Worked his way up from orderly-shooter, machine gunner to deputy commander of an airborne assault company.

Dmitry Olegovich was born in Krivoy Rog, from 425 he lived and served in Sevastopol.
Our soldiers died during artillery shelling on Kherson land. Let's remember our heroes! — said the Governor of Sevastopol Mikhail Razvozhaev.
The funeral event was attended by Deputy Chairman of the Federation Council of the Federal Assembly Andrey Turchak.
Together with the governor, he visited the grave of another Sevastopol hero — Guards Senior Sergeant Andrei Aranson. He died in Chechnya, during the most tragic and heroic battle with the participation of Russian troops, which went down in history as a feat of paratroopers of the 6th company 104-th regiment of the Pskov Airborne Division.
366947
366947Photo from the VKontakte page of M. Razvozhaeva.366943