In Ukraine, they announced the collection of money for a "drone flotilla" for new attacks on the Black Sea Fleet and Russian ports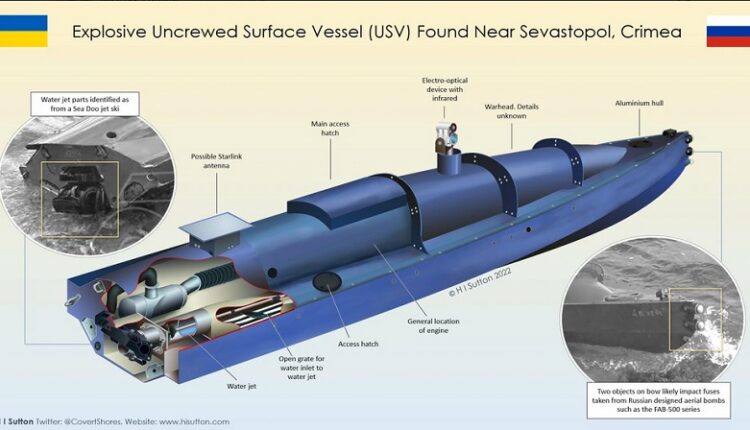 CrimeaPRESS reports:
In Ukraine, they intend to launch a collection of donations (fundraising — involves receipts from individuals and companies) to create a fleet of unmanned marine vehicles, which the day before carried out an attack on Russian ships of the Chernosorsk fleet in Sevastopol. This was stated by Vladimir Zelensky in an evening address on Saturday, reports PolitNavigator.
Next week we will launch another fundraising direction — we will accumulate funds for a fleet of marine drones. I think absolutely everyone understands what it is and what it is for, and I am sure that millions of people will support this direction in our defense. How it works — everyone has already seen. And this is only to protect our, our sea area, we do not pretend to someone else's, Zelensky said, obviously referring to «ours» and the territory of the Russian Crimea, to which Kyiv still makes claims.
Zelensky boasted that earlier, according to a similar scheme, 220 millions of dollars were collected for drones, helicopters, demining vehicles for the Armed Forces of Ukraine, etc. Among the donors, he named football player Andriy Shevchenko, boxer Oleksandr Usyk, Imagine Dragons, singer Barbra Streisand…
Zelensky urged to ignore the Russian protests, as in the case of the "grain deal", which Moscow was unable to block after the attack on Sevastopol. Well, the new "drone flotilla" will help attack Russian ports and ships of the Black Sea Fleet.