In Yalta, the prosecutor's office and the Sledkom deal with illegal and dangerous children's electric cars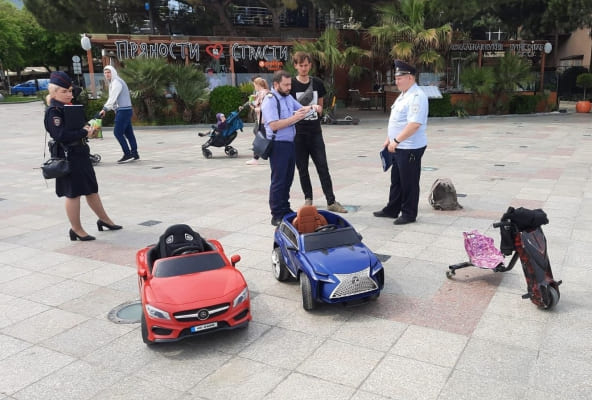 CrimeaPRESS reports:
In Yalta, at the request of the prosecutor, a criminal case was initiated on the provision of unsafe rental services for children's electric cars, drift karts.
On the territory of the city embankment, activities were carried out to provide rental services for children's electric cars, drift karts, which are dangerous to the life and health of citizens, including minors.

The rental was carried out in a place of mass gathering of citizens, on the territory of which the exit to the Black Sea is not fenced. In this regard, the prosecutor sent the materials of the check to the investigating authorities to resolve the issue of criminal prosecution , — reported in the supervisory department.
A criminal case has been initiated under Part 1 of Art. 67 of the Criminal Code of the Russian Federation (production, storage, transportation or sale of goods and products, execution work or provision of services that do not meet safety requirements). The investigating authorities have already seized said electric cars and drift cards.
The Investigative Committee clarified: in violation of the Federal Law «On the Protection of Consumer Rights», paid services were provided on the Yalta embankment in the form of rental of children's electric cars and drift karts in the absence of safe conditions for their operation.
Violations of the law were revealed in the course of joint verification and preventive measures carried out by the territorial divisions of the prosecutor's office and internal affairs bodies.
As part of the investigation, searches and seizures were carried out at the places of storage and storage of vehicles, seized 24 drift cars, 18 electric vehicles. Persons are being interrogated, both those who organized and use the services , — noted in the Investigative Committee.
The criminal investigation is ongoing. The progress of the investigation is controlled by the prosecutor's office.
Photo: Sledkom.