It became known about the condition of the employees of the Yalta «Zelenstroy» affected by a grenade explosion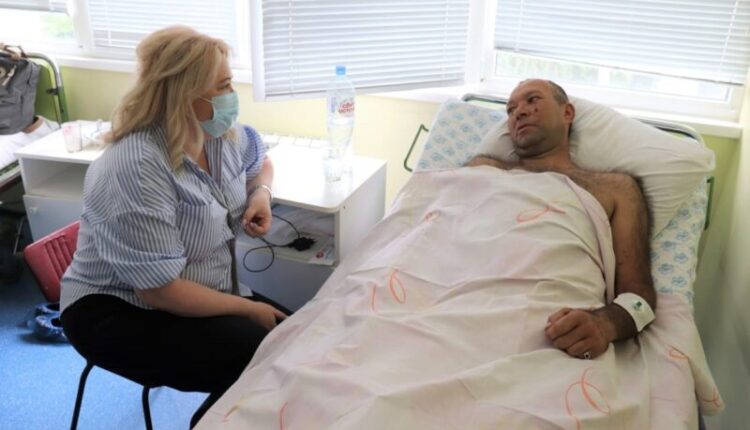 CrimeaPRESS reports:
We already reported about this state of emergency with the employees of the Yalta «Zelenstroy» . In the course of landscaping work on Kievskaya Street, a lawn mower hit a grenade from the Great Patriotic War. There was an explosion. Two people were hospitalized with injuries to the Livadia hospital.
The patients were transferred from the intensive care unit to the traumatology department, where they are undergoing further treatment. Injuries are severe… But the doctors managed . — said the head of the administration of Yalta, Yanina Pavlenko. — I conveyed the wishes of a speedy recovery from all Yalta residents, Crimeans, personally the Head of the Republic. We will not leave without support — the victims will be provided with material assistance.