KFU scientists create a digital guide of cultural heritage sites of the Crimea from the times of the USSR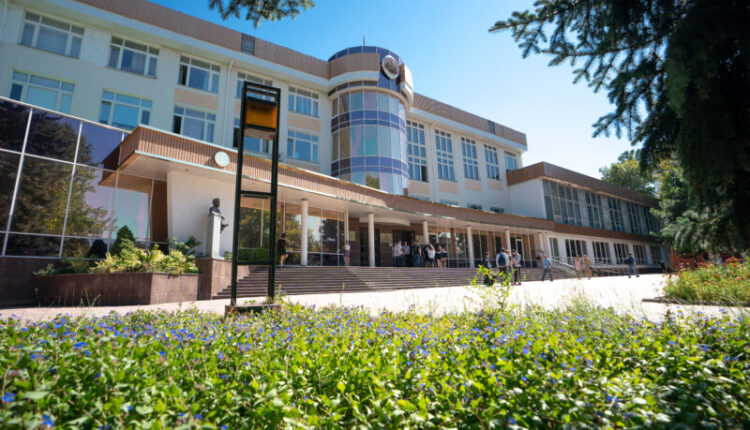 CrimeaPRESS reports:
Scientists from the Crimean Federal University are working on creating a prototype of a digital guide on the history of the sanatorium and resort infrastructure of Crimea during the Soviet period. For the implementation of the project, scientists won a grant from the Russian Science Foundation for one year. The total amount of financing amounted to 1.5 million rubles. The digital guide is an interactive information tool that allows you to get a variety of data about cultural heritage sites. It will showcase architectural monuments that are not included in the traditional tour itineraries.
The basis of the project is a set of detailed digital models of cultural objects, united in a single interface window. With the help of computer modeling, starting from the facades of buildings and structures and up to the interior, its individual elements and exhibits, a digital model of an architectural monument will be created. The guide will also be supplemented with special multimedia solutions that create the effect of presence, and contain brief historical information about the object , — the press service of the university quotes the project leader, professor at the Department of Advertising, Public Relations and Publishing of the Institute of Media Communications, Media Technologies and design KFU Diana Burkaltseva.
The objects of the sanatorium-resort complex of Evpatoria, which during the Soviet period became the leading year-round climatic resort, will be selected as test samples.
Taking into account the diversity of architectural monuments of Evpatoria, these solutions can subsequently be scaled within the entire region. Our digital guide will be able to open up new opportunities for the development of the sanatorium and resort infrastructure of the Crimea. Also, the data obtained during the study can be used to optimize the work on certification of cultural heritage objects. This development is part of a new strategy for visualizing cultural data, thanks to which a wide range of users will have a new experience of getting to know the history of Crimea , — the project leader notes.
Diana Burkaltseva considers that one of the main tasks of the development is to attract attention to the Crimean sanatorium and resort destination not only for the older generation, but also for young people who are not familiar with the possibilities and advantages of the Crimean resorts.