Meeting of the Public Council under the Department of State Registration of Law and Cadastre of the city of Sevastopol. What was discussed?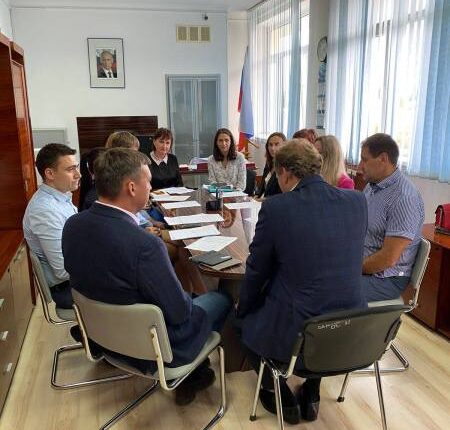 KrymPRESS informs:
During the meeting of the Public Council under the Department of State Registration of Law and Cadastre of the city of Sevastopol, important issues of coordinating the interdepartmental interaction of Sevreestr with related state structures were discussed.
Olga Kalenkovich, President of the Notary Chamber of the city of Sevastopol, who is a member of the Public Council, reported to the audience on topical issues of interaction between Sevreestr and bailiffs in the implementation of state registration of rights to real estate. As follows from the report of the head of the Sevastopol notaries, one of the most problematic issues today is the issue of imposing or removing restrictions on the conduct of registration actions , — note in the Notary Chamber of Sevastopol.
So There are two aspects to this issue. The first is related to the procedure for issuing a decision to lift the arrest and send it to Sevreestre. Control over the timing of lifting the ban on registration actions is especially relevant in the case of repayment of the debt by the buyer of the property and the conclusion of a preliminary agreement with the debtor. Failure to comply with the statutory deadlines for this procedure entails additional costs for the buyer to amend the preliminary contract in terms of the term for concluding the main contract. The second aspect is that in the event of the FSSP seizing "all the property of the debtor", information about the arrest is not reflected in the extracts from the USRN requested by notaries. In this case, conscientious buyers at the stage of registration of the sale and purchase agreement are faced with the suspension of registration actions and they also face the question of the timing of sending information about the lifted restriction to Sevreestr. The decision on the second aspect may be the imposition of arrest separately on an individual — the subject and separately on the property belonging to him — the object. In this case, this information will be reflected in the extract from the USRN and will save buyers from unpleasant surprises.
At the same time, at the moment there is information about the difficulties with electronic document management between the FSSP and Sevreestr. Although they are leveled by duplication of documents on paper, the problem of reducing the time for lifting restrictions on registration actions is solved only in part. It should be noted that the solution of this issue belongs to the competence of the developers of electronic services.
During the meeting, members of the Public Council considered a number of other issues. For each area, ways to optimize interaction with related government agencies have been identified and proposals have been developed on behalf of the Public Council, which will be sent to Rosreestr and the Federal Bailiffs Service of the Russian Federation.
Source: Notary Chamber of Sevastopol