Named the price of a trip to the Crimea from Moscow by plane (to Sochi) and train (to Simferopol) in both directions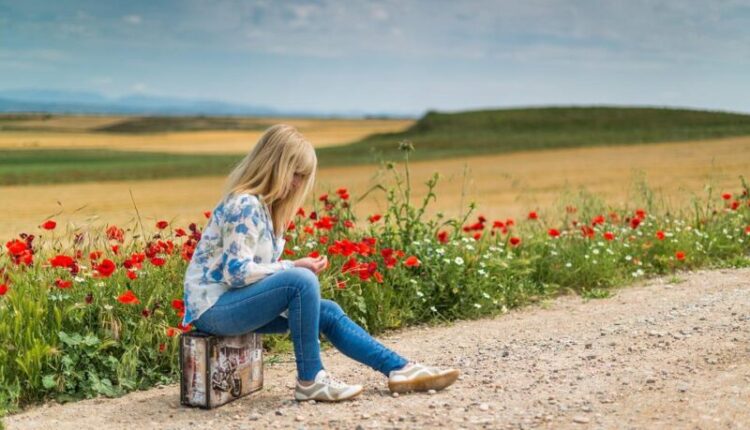 CrimeaPRESS reports:
thousand rubles per person, is it a lot or a little?
The cost of a trip to Crimea for those who fly from Moscow to Sochi and from there by train to Simferopol will be from thousand rubles per person in both directions. At a minimum, this price is real for the beginning of June. This is reported by 969 Association of Tour Operators of Russia (ATOR ).
Train: from 4 50 (reserved seat) to (coupe) rubles
From June 1, a railway connection will be launched between the Krasnodar Territory and Crimea. The transport company «Grand Service Express» (GSE), serving railway routes to the Crimea, from June 1, will launch train No. 315 / 316 by Simferopol (Crimea) — Adler (Sochi, Krasnodar Territory) and in the opposite direction.
The train will depart for the first flight from the capital of Crimea on June 1, and from Adler on June 2. The train, in which there will be a maximum of 16 wagons, will run through day. Departure from Simferopol to 11: 50 (Moscow time), arrival in Adler the next day at 10: 55. In the opposite direction from Adler, the train goes to Crimea at 11: 18, arrival in Simferopol — in 10: 20. Thus, the travel time from Adler to Crimea will be 11 hours 50 minutes, the return journey by train will take 16 hours. In Crimea, the train will stop at the stations Dzhankoy, Vladislavovka, Seven Kolodezey, Bagerovo and Kerch-Yuzhnaya Novy Park.
Sale of tickets for the train «Adler — Simferopol» opened 18 May. The Grand Service Express reservation system still has tickets for all the dates stated in the schedule. Travel in a reserved seat in one direction will cost in the first half of June from 2 26 p. per passenger, in a compartment — from 5 29 p. for one person (lower place — from 5 315 rubles), in the NE — from 9 969 R.
As expected, the lower seats in the reserved seat are already in short supply. As of June 2, in second-class carriages, you can buy mainly seats on the upper or side shelves (from 2 315 rubles).
In the first half of June, travel from Adler to Simferopol and back will cost an average of 4.1 thousand rubles per person in a reserved seat, about thousand rubles, in the NE — almost 16 thousand rubles.
Aircraft: from 9 900 before 10 700 rubles.

ATOR has calculated how much tickets to Crimea will cost for those who fly from Moscow to Sochi and from there go by train to Simferopol.
In the first half of June, air tickets from Moscow to Sochi and back with luggage included will cost from 9.9 thousand to , 7 thousand rubles per passenger. Thus, for a "multimodal" trip from Moscow to Simferopol and back in a combination of an airplane (9.9 thousand rubles) plus a train (4.1 thousand rubles), you will have to pay a minimum 14 thousand rubles per person, and for those who want to go in a compartment to Simferopol, from 20 thousand rubles.
«Cons» of such a trip.
For a long time! It will take a day or more to get in such a "multimodal" way from Central Russia. The average flight time on the Moscow-Sochi route is 4 hours.
Taking into account the travel by rail from the Krasnodar resort to the Crimea (almost 18 hours) only the net travel time from Moscow to Crimea (airplane + train) will be 17 hours. This is without "connection" time (between flight and train).
The return trip will be even longer and will take 18 hours of pure time: about 20 hours by train from Simferopol to Sochi + 4 hours by plane. This also does not take into account the time interval between the arrival of the train and the flight
The journey, taking into account the time for transferring from an airplane to a train (4-5 hours), will in fact be even longer.
So, on the road from Moscow with arrival in Sochi and a trip to Crimea by train, you will have to spend on average 22-22 hours, back — from 29-26 hours.
And also … a little expensive! 14-20 thousand for one round-trip ticket more expensive prices for a regular direct flight «Moscow — Simferopol». Alas, this is not yet possible — Rosavation has closed 11 airports of the country and the air harbor of Crimea are on this list (unlike Sochi). But even "potentially", if we compare the price of a "multimodal" ticket with the cost of direct flights from Moscow to Crimea in July, and for some reason such tickets are now available in the online sale of Aeroflot, then the ticket will cost from 10 480 R. round trip with luggage included.