On the border of Crimea, FSB operatives detained a «refugee». Turned out to be a Ukrainian militant from Mariupol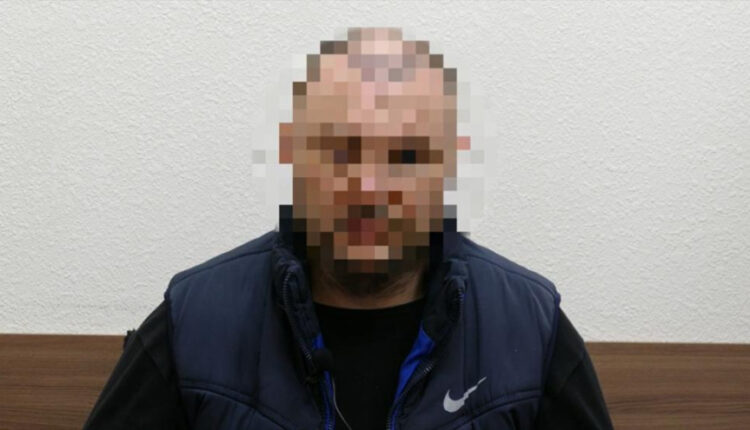 CrimeaPRESS reports:
FSB officers, together with border guards, detained a man at the Crimean border who took part in an illegal armed formation in Mariupol. This was reported by IA Kryminform with reference to a source in the Federal Security Service for the Republic of Crimea and the city of Sevastopol.
A member of a Ukrainian illegal armed group operating on the territory of a foreign state for purposes contrary to the interests of the Russian Federation was detained. At the end of March, a foreigner, together with civilians leaving Mariupol, tried to enter the territory of the Russian Federation. When crossing the border, the man was detained by the FSB officers together with the PD of the FSB of Russia in the Republic of Crimea , the report says.
According to the detainee, he met a reserve colonel of the Armed Forces of Ukraine, who offered him to join an illegal group for the "defense of Mariupol". The retired Ukrainian officer had a Kalashnikov assault rifle, a pump-action shotgun, two pistols and plenty of ammunition for them. At the end of February, they discussed a plan to patrol the streets of the city and tested weapons.
We saw a group of people, presumably they were soldiers of the Russian army, on which we opened fire. They fled and fled to the private sector. March shelling in Mariupol became more intense, we decided to get out of the city. We left the weapons that Sergey gave us in Mariupol. I drove in my car with my mother towards Berdyansk, and then towards Crimea , — the detainee explained.
A criminal case has been initiated against the man under part 2 of article 208 of the Criminal Code of Russia (participation in the activities of an illegal armed group). He faces up to years in prison.