On the occasion of the 78th anniversary of the liberation of Leningrad from the blockade, an exhibition-installation was opened at the Artek International Children's Center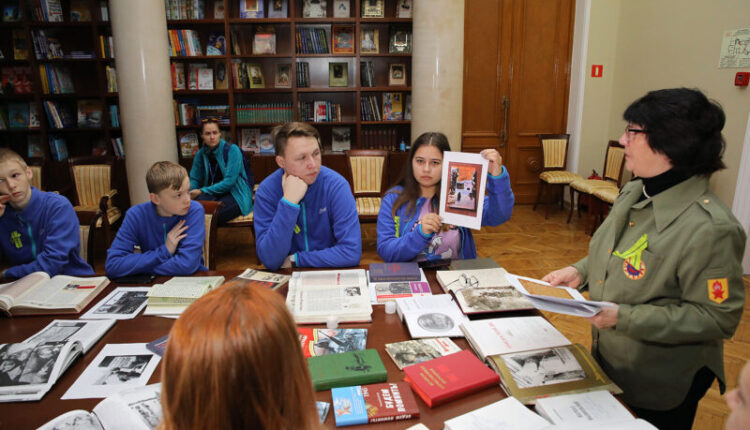 CrimeaPRESS reports:
January International Children's Center «Artek» together with the whole country celebrates the Day of the complete liberation of Leningrad from the fascist blockade. Patriotic actions and events are timed to this date, including an exhibition-installation dedicated to the courage and resilience of the inhabitants of besieged Leningrad.
Today we wanted to create a space that immerses the children in the life of the besieged Leningrad. All the events of this memorable day tell about the great national feat, spiritual impulse, unity and courage of the defenders of the hero city. They are aimed at developing patriotism in children, respect for their people and a sense of responsibility to the Motherland. Our task is to instill in the young generation pride in their country and preserve the memory of the great feat of the Soviet people in the Great Patriotic War. We must remember this! We must talk about it! — the press service of the director of Artek Konstantin Fedorenko quotes.
The exhibition-installation opened in a landmark place for Artek, the Suuk-Su Palace, which in 1941 almost all of it was burned down by the Nazis. Artek residents visited six exhibition locations, which plunged them into the atmosphere of besieged Leningrad.
Artek students also took part in the All-Russian Open Lesson «City of the Eternally Living». The broadcast was conducted from the State Memorial Museum of the Defense and Siege of Leningrad in St. Petersburg. An open lesson was conducted by Sofia Khomenko and a researcher at the St. Petersburg Institute of History of the Russian Academy of Sciences Konstantin Tarasov. And the guest of the broadcast was the historian, writer and journalist Denis Mastrideev.
305534photo: press service of ICC «Artek»