«Out of Trouble with the Law»: the dock, the verdict and the life of a Crimean took a different trajectory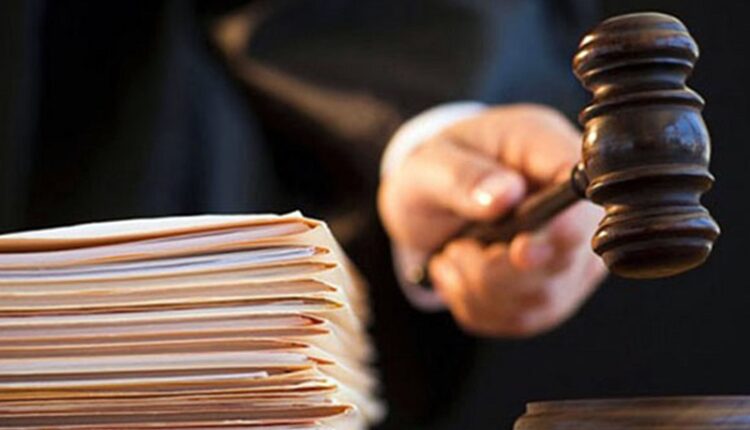 CrimeaPRESS reports:
29-year-old resident of the village of Novoselovskoye, Razdolnensky district, will spend three years and one month in a penal colony of general regime for the illegal acquisition and possession of drugs, as well as the destruction of other people's property. This is the verdict of the Razdolnensky District Court of the Republic of Crimea.
It was established at the court session that in early August 2021 a young man, during a quarrel with his ex-wife, realizing his criminal intent aimed at the deliberate destruction of property, caused her significant material damage in the amount of 9250 rubles. The intentional actions of a Crimean citizen fell under Part 1 of Article 167 of the Criminal Code of the Russian Federation — the deliberate destruction of someone else's property, if these acts caused significant damage.
After 10 days, a young man, while in an abandoned quarry near the village of Serebryanka, Razdolnensky district, found on the ground a paper bundle with a powdery loose substance of white color (drug «salt») and a light bulb. Having smoked part of the "find" at the place of discovery and taking the rest of the "salt" with him, the Crimean brought home what he found and smoked the drug from time to time.
A few days later, police officers, noticing signs of drug intoxication in the young man, in the presence of two witnesses, inspected him and seized a pack of Philip Maurice cigarettes with «salt» mixed with tobacco, a device for smoking a drug (a pipe, electrical tape and a light bulb without plinth) and an injection syringe. The young man himself was brought to the Razdolnenskaya Republic of Belarus for a medical examination, but he refused to undergo it.
At the hearing, the defendant admitted his guilt in the deed in full.
The court qualified these actions of the Crimean as illegal acquisition, storage without the purpose of selling narcotic drugs, committed on a large scale (part 2 of article 29 of the Criminal Code of the Russian Federation).
Having studied the submitted materials of the case, taking into account the identity of the defendant, his negative characteristics at the place of residence, his confession of guilt, after hearing the participants in the process, the court sentenced the guilty party to isolation from society on the basis of the totality of crimes.
The preventive measure until the entry into force of the sentence to the defendant was left unchanged in the form of detention in the PKU SIZO No. 1 of the city of Simferopol of the Federal Penitentiary Service of the Republic of Crimea and the city of Sevastopol.
The verdict can be appealed.
Source: press service of the Razdolnensky District Court