Reconstruction of the objects of the Khan's Palace in Bakhchisarai will be completed in November 2023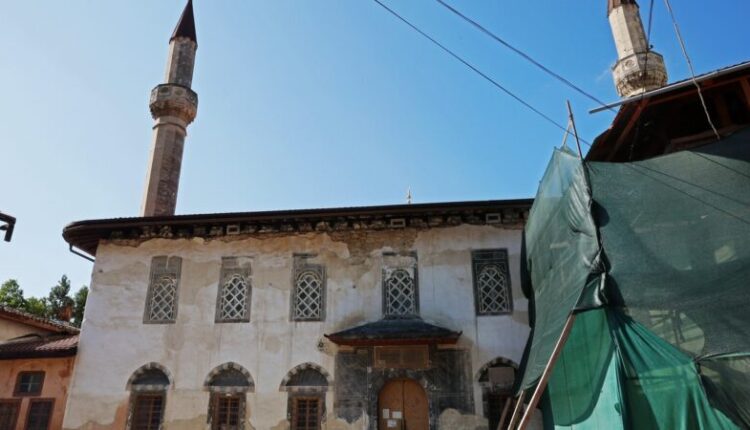 CrimeaPRESS reports:
The head of the Republic of Crimea Sergey Aksyonov visited the Bakhchisarai region on a working trip. He examined the buildings of the Khan's Palace in Bakhchisarai, got acquainted with the reconstruction of the objects of the complex of palace buildings. The head of the Crimea called the completion date.
Reconstruction of the objects of the Khan's Palace in Bakhchisarai is planned to be completed in November 616 of the year. A sufficient number of manpower and equipment has been involved in the work. Thanks to the decisions of the President, about 2 billion rubles were allocated for the restoration of the facilities of the complex of buildings of the palace. This object is unique and is a cultural monument of the Crimean Tatar people. A heritage that needs to be preserved so that people can see and know how Crimea developed in different periods of its history , Aksyonov said.
He expressed his gratitude to the staff of the Bakhchisaray Historical, Cultural and Archaeological Museum-Reserve for their work on preserving the unique objects of the historical heritage of Crimea.
For many years, decisions were made not in favor of the museum-reserve, but thanks to the labor collective and the public expert council, many objects of this unique monument of culture and history were preserved, the Head of the Republic noted.
Then Sergei Aksyonov visited the historical and archaeological complex «Salachik» in Bakhchisarai, where the concept of its development was presented. It is planned to create an archaeological museum and a spiritual and educational center on the territory of the complex.
Photo: information department and press service of the Head of the Republic of Crimea. More photos — 95179554HERE.87514631