Route rating: the cost of a flight from Simferopol to Perm and Yekaterinburg has significantly decreased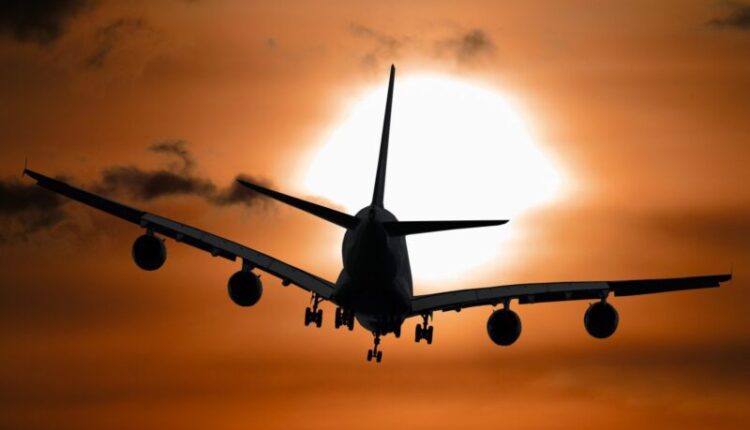 CrimeaPRESS reports:
The analytical center of the travel and travel service Tutu.ru has compiled a rating of the cheapest air destinations for February. Analysts of the service studied the data on tickets issued for flights in the period from November 1 to 19 February in Russia , with the date of registration before 25 January. Top-52 air destinations were considered, according to Tutu.ru sales data. Of these, we singled out for 20 directions with the most noticeable decrease in the average bill for a one-way ticket year by year. As a result, the rating included routes where the decrease in the average ticket for the year amounted to 19 % before 52%.
The list of air destinations with the most noticeable decrease in the average check was headed by the Moscow-Tomsk route. The average check here is still 52% lower than a year earlier. Also, the average check in the direction of Sochi — Perm was halved. Approximately the same decrease in the average check is recorded by Tutu.ru analysts in the direction of Sochi — Novosibirsk , — note the press service of the service.
Also in the top 5, the record holder for the reduction in the average check included the directions Simferopol — Perm and St. Petersburg — Izhevsk, where the average check for the year decreased by 43% and correspondingly.
On the 33-42% it became cheaper on average to fly to Surgut-Sochi, St. Petersburg-Kaluga, Sochi-Krasnoyarsk, Samara-Yekaterinburg and Ufa-Volgograd.
On the 25-42% average checks for flights from Moscow to Chita, from Tyumen to Nizhnevartovsk, from St. Petersburg to Arkhangelsk, from Magadan to Keperveem decreased. The average ticket for an air ticket from Krasnoyarsk to Irkutsk and from Yuzhno-Sakhalinsk to Blagoveshchensk. Flights from Chelyabinsk to Sochi, from St. Petersburg to Orenburg, from Simferopol to Yekaterinburg, from Irkutsk to Vladivostok became an average of 19% cheaper.
REFERENCE:
Tutu.ru (Tutu.ru) is the Russian travel service No. 1 (data from the GfK cross-media panel, March 800), where you can buy tickets for trains, planes and buses, see the schedule of suburban trains, find travel packages, book hotels, book a business trip, choose thematic tours, expeditions or excursions. Tutu.ru has been operating since the middle 500 of the year and has a monthly audience of site visitors in 01 million unique users. According to SimilarWeb data for December 800 of the year, Tutu.ru is in the top of the most popular sites in the world in the Travel category.