Sergei Aksyonov met with Vice Speaker of the State Duma Anna Kuznetsova. Discussed assistance to Donbass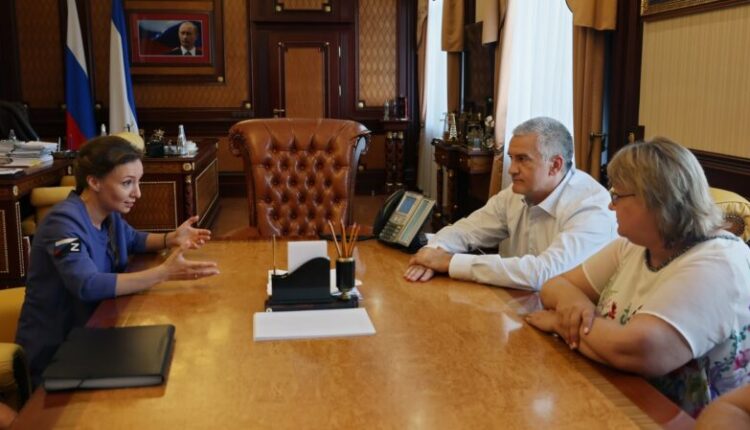 CrimeaPRESS reports:
Head of the Republic of Crimea Sergei Aksyonov held a working meeting with Deputy Chairman of the State Duma, Deputy Secretary of the General Council of the United Russia party Anna Kuznetsova.
During the meeting, issues of humanitarian assistance to residents of neighboring territories and the republics of Donbass were discussed. In addition, Anna Kuznetsova spoke about her interaction with teachers from educational institutions in the liberated territories.
Most of those with whom I spoke ask the same questions as the Crimeans in the 2014 year: about healthcare, education and other areas. There is a lot of work to be done, but we understand that together we will be able to overcome all obstacles and provide a full life for people from neighboring territories, as we did for the Republic of Crimea , — said Anna Kuznetsova.
She thanked Sergey Aksyonov for the assistance provided by the Crimean teachers to the educational sphere of the liberated territories. In turn, the Head of the Republic expressed confidence in further fruitful cooperation and thanked for the joint work in solving topical issues in the humanitarian sphere
During a working visit to the Republic of Crimea, Anna Kuznetsova met with children from the Donetsk People's Republic, who have a rest in the children's health camp «Radiant» and talked with teachers from the Zaporozhye and Kherson regions in Evpatoria.