Sergei Aksyonov visited the production workshops of the Fiolent plant working for the defense industry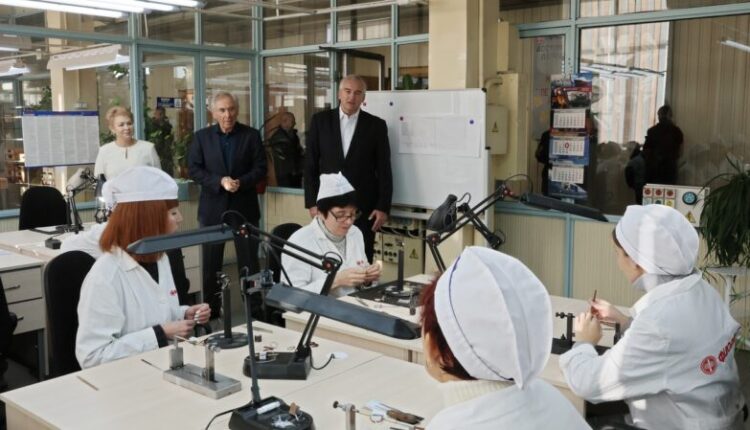 CrimeaPRESS informs:
The company produces high-precision electrical micromachines.
The head of the Republic of Crimea, Sergey Aksyonov, visited the production units of the Simferopol JSC «Plant» Fiolent «, where he got acquainted with the work of the shops, talked with the management and the workforce.
The head of Crimea got acquainted with the work of the shop for machining high-precision parts of precision products and the assembly shop that assembles, tests and delivers high-precision electric micromachines to the military representative office. The products manufactured by the plant are in high demand today among the enterprises of the defense complex of the Russian Federation.
Aksyonov thanked the employees of the plant for their professionalism, selfless shock work, and the precise fulfillment of all the tasks set, thanks to which Fiolent is the leading instrument-making enterprise operating within the framework of the state defense order.
The plant team is a single organism capable of performing the most complex and serious tasks. What you are doing is necessary for our country and the Armed Forces. We always know that we can rely on you. I thank you and your leadership for the high results of work, humanitarian support for the military and the population of new Russian regions , — said the Head of the Republic.