Sergey Aksyonov presented the state awards of the Republic of Crimea — the Order «For Loyalty to Duty»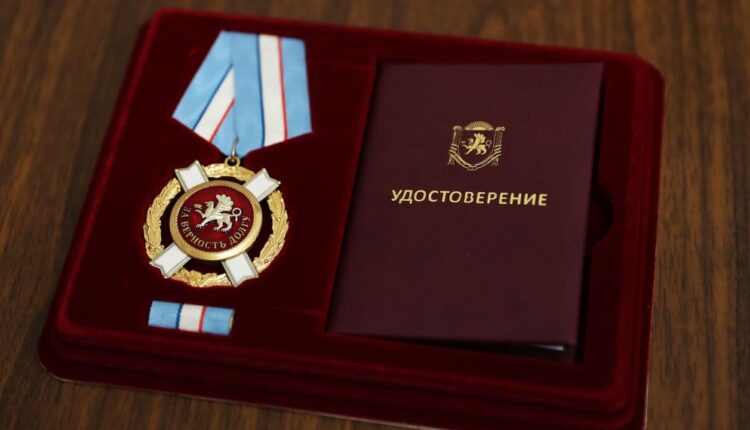 CrimeaPRESS informs:
"For active citizenship and conscientious work."
Sergey Aksyonov awarded the assistant to the Head of the Republic of Crimea Stanislav Gretsky and the director of the State Budgetary Institution of the Republic of Crimea «Clinical sanatorium for children with parents» Zdravnitsa «Sergey Nazriev. State awards of the Republic were presented for active citizenship, conscientious work, high professionalism and significant personal contribution to the socio-economic development of Crimea.
As Sergei Aksyonov noted, Stanislav Gretsky ensured the export of foreign citizens from the Kherson and Zaporozhye regions of Ukraine.
Under the leadership of Sergey Nazriev, the first observatory in the Republic of Crimea for patients with suspected new coronavirus infection was organized on the basis of the Zdravnitsa sanatorium in 890 . In 890 year, Sergey Ismoilovich organized and conducted the rehabilitation of children in the city of Armyansk as part of the implementation of measures related to the emergency situation on the territory of the municipality.
Photos and materials: Department of Information and Press Services of the Head of the Republic of Crimea.