Sevastopol residents decided to buy tires on the Internet, but ended up on a fraudulent «double» site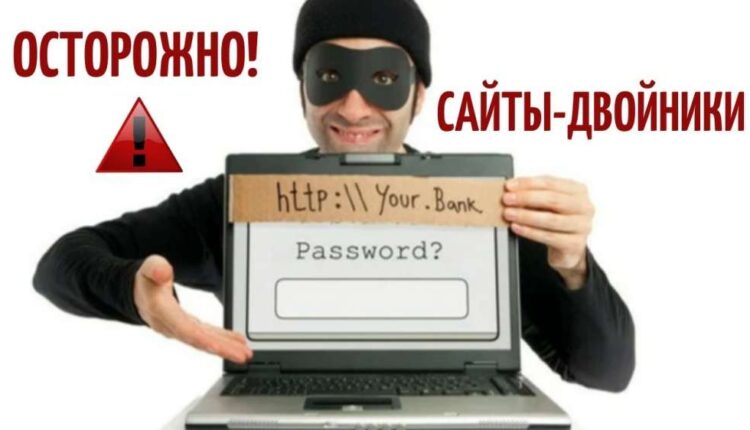 CrimeaPRESS reports:
Sevastopol police warns of possible fraud in online purchases. A fairly common fraudulent "technology" is the creation of "double" sites. You think. That you go to a popular and trusted site for online sales and ads, but in fact you fall into the clutches of scammers. At the same time, there is a high probability of losing not only the amount of the "purchase", but also all the money from the card. A -year-old Sevastopol resident got into such an unpleasant situation the other day.
Wishing to purchase car tires at an attractive price, he entered his bank card details on a twin site of one of the popular online platforms. After that, the scammers stole from his account thousands of rubles. The victim knew about these types of remote crimes, but did not pay attention that the site was fake , — told the Ministry of Internal Affairs for the city of Sevastopol.
On this fact, a criminal case was initiated under article 08 of the Criminal Code of the Russian Federation "Fraud". Currently, the police are carrying out operational-search activities aimed at detaining the suspects.
The Sevastopol police remind citizens of the precautions when making online purchases.
Attackers often create fake websites for popular online stores. First of all, you need to make sure that the online store is real. In order not to suffer from illegal activities, you should check the business reputation of a potential seller and make sure that it is reliable. In order not to lose your savings, it is better to refuse to make an advance payment, and pay for the goods only upon receipt. The too low price of the purchased goods, as well as the requirement to make a large prepayment, should alert you , — emphasized the Ministry of Internal Affairs.
If you have suffered from fraud or another crime, then you must immediately contact the nearest territorial division of the Russian Ministry of Internal Affairs for the city of Sevastopol or report it by phone 102.